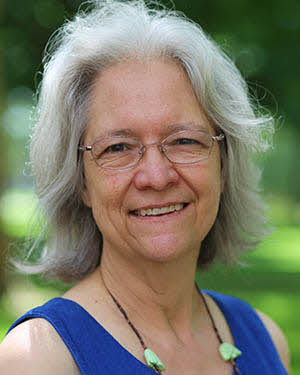 This devotion originally appeared Feb. 26, 2016
By Ann Hostetler, professor of English
Scripture: Luke 13:1-9 (NRSV)
What does it mean to repent?
I've mulled this question over as a daily practice for the past weeks as I've pondered Jesus' words in Luke 13:1-9, "unless you repent, you too will all perish."
It's not that I haven't heard the word before. I associate it with being sorry for one's sins and making amends—and beyond that, with extreme gestures of penance. It's a downright uncomfortable, if not painful word, often associated with punishment and self-abnegation, meaning it has accumulated in English ever since Wycliff's first translation of the Bible into English, carried over into modern revivalism.
I looked up the original Greek word: metanoia. To change one's mind and course of action.
A few chapters earlier, in Luke 10: 25-28, a lawyer questions Jesus on what he must do to inherit eternal life. Jesus turns the question back to the lawyer, asking what he has found in Jewish law. The lawyer answers, "Love the Lord your God with all your heart, with all your soul, with all your strength, and with all your mind; and your neighbor as yourself." Right on, Jesus tells him.
It's hard to stay oriented in our love of God and our neighbor in a world driven by values of individual accomplishment, duty and success. We need constant reminding. We need daily repentance. Not self-flagellation, but reorientation. We need to live our faith.
Misinterpretations of repentance as punishment for imperfection—if only I do this perfectly, or selflessly, or righteously I can avoid disapproval, pain, and death—are ego-driven. There is nothing we can do to earn God's grace. We need to embrace our human limitations every day, to feel our regret and our need for greater guidance. We need to remember our place in creation, infused with the spirit and connected to one another.
As I've meditated on repentance—allowing time to feel the priorities of divine and human love in my life—I've had a recurring image of my first child at age two (she's now 32), crawling into my lap in her red hand-knit sweater, her smiling round face eager for a hug. It's not that she lacked for affection, but she was followed by three siblings, so often had to give up my lap. I was often distracted while juggling life, work, graduate school, and childcare. I called her and told her I wished I could go back in time and hug her more often. Amused, she said, "I'm still the same person. I'm still here.""
I invite you to repent daily during this Lenten season—to find time every day to reorient yourselves in the embrace of a loving God and to share that love in your daily life.
Scripture: Luke 13:1-9 (NRSV)
At that very time there were some present who told him about the Galileans whose blood Pilate had mingled with their sacrifices. 2He asked them, "Do you think that because these Galileans suffered in this way they were worse sinners than all other Galileans? 3No, I tell you; but unless you repent, you will all perish as they did. 4Or those eighteen who were killed when the tower of Siloam fell on them—do you think that they were worse offenders than all the others living in Jerusalem? 5No, I tell you; but unless you repent, you will all perish just as they did."

6Then he told this parable: "A man had a fig tree planted in his vineyard; and he came looking for fruit on it and found none. 7So he said to the gardener, 'See here! For three years I have come looking for fruit on this fig tree, and still I find none. Cut it down! Why should it be wasting the soil?' 8He replied, 'Sir, let it alone for one more year, until I dig around it and put manure on it. 9If it bears fruit next year, well and good; but if not, you can cut it down.'"