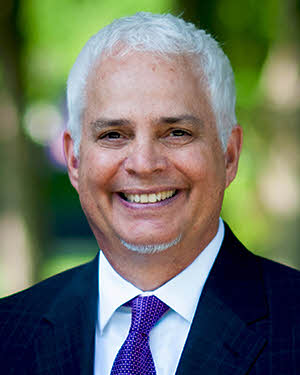 Scripture: Psalm 32 (NRSV)
DEVOTIONAL:
Psalm 32, the Lenten reading for this week, can best be summarized by the oft-heard maxim: "Confession is good for the soul." The Psalmist describes the deep feelings of guilt and shame that all of us have felt one time or another for things we have done wrong. The Psalmist is tortured, cannot eat and cannot sleep. He's a time bomb ready to blow. But then, he "confesses his transgressions before the Lord" and receives God's gracious pardon. A huge relief pours over him. He captures his joy in the opening couplet, twice saying how happy he is that his slate has been wiped clean, his sins are forgiven. Oh, what a relief it is to… Let. It. All. Out! Whew! Psychologists tell us and studies show that the great relief we get from the act of confession can be so exhilarating that it can lead in some cases to false confessions that are later proved wrong by DNA and other irrefutable evidence. The confession-relief cycle is real.
Mahatma Gandhi tells a childhood story of how he lied and stole from his family in order to buy meat (a big taboo in his vegetarian household) and cigarettes for himself and a friend. Like the Psalmist, he lived in anguish. He couldn't eat or sleep. He too felt like a time bomb ready to blow, until one day he wrote out a confession to his Papa. His father never said a word, but with tears streaming down his face, tore up the note as an act of gracious forgiveness toward young Gandhi. Gandhi was so relieved, he made confession part of his daily prayer and political calling. He later said, "confession of errors is like a broom which sweeps away the dirt and leaves the surface brighter and clearer. I [always] feel stronger for confession."
If Lent is about anything, it is a season of confession. It is that time of year in the liturgical calendar when we kneel before the God of steadfast love, the God who forgives our every wrong, to… Let. It. All. Out! And happy are those who do so!
Scripture: Psalm 32 (NRSV)
Happy are those whose transgression is forgiven, whose sin is covered.

2Happy are those to whom the Lord imputes no iniquity, and in whose spirit there is no deceit.

3While I kept silence, my body wasted away through my groaning all day long.

4For day and night your hand was heavy upon me; my strength was dried up as by the heat of summer. Selah

5Then I acknowledged my sin to you, and I did not hide my iniquity; I said, "I will confess my transgressions to the Lord," and you forgave the guilt of my sin. Selah

6Therefore let all who are faithful offer prayer to you; at a time of distress, the rush of mighty waters shall not reach them.

7You are a hiding place for me; you preserve me from trouble; you surround me with glad cries of deliverance. Selah

8I will instruct you and teach you the way you should go; I will counsel you with my eye upon you.

9Do not be like a horse or a mule, without understanding, whose temper must be curbed with bit and bridle, else it will not stay near you.

10Many are the torments of the wicked, but steadfast love surrounds those who trust in the Lord.

11Be glad in the Lord and rejoice, O righteous, and shout for joy, all you upright in heart.