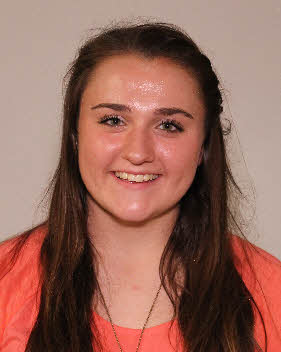 By Rae Ann Miller, a sophomore mathematics major from Elkhart, Indiana
Scripture: Psalm 32 (NRSV)
Throughout my life I have realized that one of the hardest things for people to do is to admit when they make a mistake. The reason for this is because admitting we made a mistake makes us vulnerable. It shows that we have a weakness and in the world we live in there is so much that rests on our reputations, showing a weakness to another can be very scary.
Even though it can be really difficult to bear the burden of knowing we have done something wrong, as described in Psalm 32:3-4, we sometimes feel like it is the better option than making ourselves vulnerable. Yet, whether we like it or not, God already knows what we have done and wants to relieve us of that burden. All we have to do is ask. Admitting that we have done something wrong and need help can be very difficult, but God loves you so very much and will always be there for you, even when you are at your worst. So lay your burden down at God's feet, for God is loving and God's grace will last forever!
ACTION:
Take a few minutes to talk with God today. Don't be afraid to be open and vulnerable. Don't forget that God just wants to be there for you and love you, if you will let God.
Scripture: Psalm 32 (NRSV)
Happy are those whose transgression is forgiven, whose sin is covered.

2Happy are those to whom the Lord imputes no iniquity, and in whose spirit there is no deceit.

3While I kept silence, my body wasted away through my groaning all day long.

4For day and night your hand was heavy upon me; my strength was dried up as by the heat of summer. Selah

5Then I acknowledged my sin to you, and I did not hide my iniquity; I said, "I will confess my transgressions to the Lord," and you forgave the guilt of my sin. Selah

6Therefore let all who are faithful offer prayer to you; at a time of distress, the rush of mighty waters shall not reach them.

7You are a hiding place for me; you preserve me from trouble; you surround me with glad cries of deliverance. Selah

8I will instruct you and teach you the way you should go; I will counsel you with my eye upon you.

9Do not be like a horse or a mule, without understanding, whose temper must be curbed with bit and bridle, else it will not stay near you.

10Many are the torments of the wicked, but steadfast love surrounds those who trust in the Lord.

11Be glad in the Lord and rejoice, O righteous, and shout for joy, all you upright in heart.