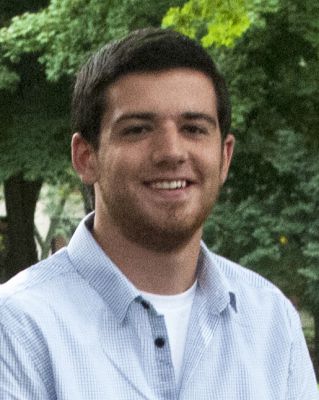 THIS WEEK'S THEME: I will be standing there
DEVOTIONAL:
It's been a rough winter.This winter's record-setting snowfall and sustained sub-zero temperatures were enough to make even the heartiest of Midwesterners begin to reconsider his or her choice of residence.
Yet, no matter how cold it got, we knew that some day, maybe by July, warmth would return to Northern Indiana. We trusted the Earth to continue its orbit around the sun, and with it, we knew the seasons would continue to change.
The Scripture passages this week call us to trust in God's work with similar certainty.
This week's theme is "God's work might be revealed."
One of this week's Scripture passages describes David, the youngest of Jesse's sons, being called in from tending the sheep to be anointed as king of Israel. We are reminded that God's work may not always be done in a way that we would expect. Nevertheless, God, our shepherd, is actively working through those around us, leading us beside still waters and comforting us in the darkest valleys.
At times, it may feel like signs of God's work are few and far between. We get wrapped up in our daily routines and our own objectives, becoming blind to the miracles happening around us every day.
Our task in Lent is to pay attention. Watch for signs of God's work in the world, and bear witness to those encounters with God. As sure as the changing of the seasons, God is at work.