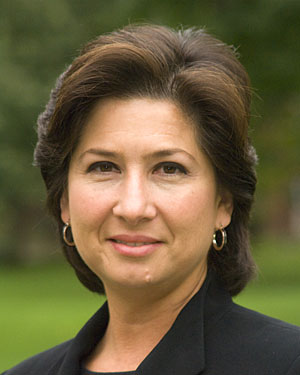 Scripture: Luke 3:1-6 (NRSV)
DEVOTIONAL:
Prepare the way of the Lord. Outside of the opening song in the play Godspell, we hear this passage from Luke, and the Old Testament Scripture to which it alludes (Isaiah 40:3-5), almost exclusively during the weeks leading up to Christmas, when we celebrate Jesus' birth. Yet this chapter of Luke jumps us ahead about 30 years, to shortly before Jesus' baptism. John the Baptist is not proclaiming Jesus' birth but rather Jesus' imminent ministry. And once Jesus comes on the scene a few verses later, he too prepares for what is to come with baptism, prayer, fasting and self-imposed exile into the desert.
Preparation for the Kingdom of God seems to be an iterative process, something we do even as we attempt to live out that Kingdom. (It reminds me of the old saying that if we wait to have children until we're truly ready, we'll never actually have them.) Preparing the way of the Lord doesn't end when Advent ends, but begins anew and continues – until all flesh shall see the salvation of God.
This passage also reminds us that God is concerned with all of humanity, not just the chosen few. Luke's list of important people in verses 1-3 not only placed John and Jesus in the proper historical context, but also highlighted the fact that Old Testament prophecy would not be fulfilled through the existing power structures, neither Roman nor Jewish. Instead, it would be heralded by a relative unknown who had been wandering around in the wilderness. Moreover, Jesus' life and ministry would challenge existing traditions, beliefs and notions of religious propriety. Were the people of that time ready for the kind of salvation that didn't conform to what was culturally and socially acceptable? What about us today?
Scripture: Luke 3:1-6 (NRSV)
In the fifteenth year of the reign of Emperor Tiberius, when Pontius Pilate was governor of Judea, and Herod was ruler of Galilee, and his brother Philip ruler of the region of Ituraea and Trachonitis, and Lysanias ruler of Abilene, 2during the high priesthood of Annas and Caiaphas, the word of God came to John son of Zechariah in the wilderness. 3He went into all the region around the Jordan, proclaiming a baptism of repentance for the forgiveness of sins, 4as it is written in the book of the words of the prophet Isaiah, "The voice of one crying out in the wilderness: 'Prepare the way of the Lord, make his paths straight. 5Every valley shall be filled, and every mountain and hill shall be made low, and the crooked shall be made straight, and the rough ways made smooth; 6and all flesh shall see the salvation of God.'"