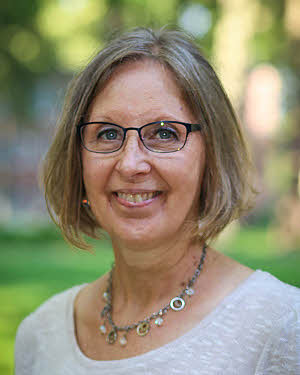 Scripture: Romans 8:6-11 (NRSV)
DEVOTIONAL:
Recently, the local Goshen community was shocked by the tragic death of Karlee, a 7-year-old girl who was killed when her father's gun accidentally fell and fired. Karlee was a member of the church I attend and her death deeply affected our congregation. We grieved with her family and grasped for answers to the unsettling questions.
We also celebrated Karlee's life through stories that made us laugh and cry. A friend of Karlee's dad, Jay, wanted to bring just the right gift to the funeral. Beef jerky came to mind, but the thought seemed absurd and out of place. The thought lingered, so he brought a bag of jerky. During the service, he learned about Karlee's unusual food tastes of raw mushrooms and beef jerky. Beef jerky even replaced candles one year on her birthday cake. How encouraging it was for both he and Jay when his gift was lovingly laid to rest with Karlee's body at the grave site!
In times like these, we whose minds are controlled by the Spirit of God lean heavily on the promise that, in Christ, there is life and peace. In the midst of pain, this reality almost surprises us with its tender, but powerful presence. The God of peace is with us breathing life into our shaken faith.
We, who have the Spirit of Christ living inside wait with hope and great assurance for the day we will see Karlee again. Because we live now in that hope, we surround Karlee's family and others who grieve, sharing comfort and continuing in prayer for them.
PRAYER
Teach us to trust you, Lord, in the difficult times of death. Give us patience with ourselves and others as we navigate through the grief. Bring us the peace you promised. Thank you for your amazing gift of eternal life.
Scripture: Romans 8:6-11 (NRSV)
To set the mind on the flesh is death, but to set the mind on the Spirit is life and peace. 7For this reason the mind that is set on the flesh is hostile to God; it does not submit to God's law—indeed it cannot, 8and those who are in the flesh cannot please God. 9But you are not in the flesh; you are in the Spirit, since the Spirit of God dwells in you. Anyone who does not have the Spirit of Christ does not belong to him.

10But if Christ is in you, though the body is dead because of sin, the Spirit is life because of righteousness. 11If the Spirit of him who raised Jesus from the dead dwells in you, he who raised Christ from the dead will give life to your mortal bodies also through his Spirit that dwells in you.