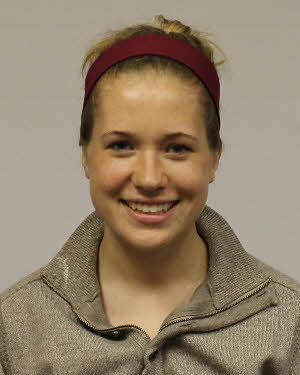 By Hannah Barg, a senior environmental science major from Galena, Illinois
Scripture: Psalm 148 (NRSV)
Last Christmas, my family and I decided that instead of buying gifts, we would give each other experiences. We ended our Christmas Eve and began Christmas Day with a long walk around our neighborhood, singing Christmas carols and exchanging stories as we walked. During my break, we spent a weekend snowshoeing and cross country skiing at a family friend's house. Through spending time outdoors, cooking together and engaging in good conversation, we discovered the joy of the Christmas season more than ever before. We vowed to make this practice our new Christmas tradition.
Since I was little, my family and I have often experienced God through nature. Even in the chilly winter days, being outside can heighten the excitement and anticipation of the Advent season. My father and I used to do a winter canoe ride down the Des Plaines River, which provided an entirely new perspective of the surrounding landscape. Wildlife tracks are easiest to spot in the snow, and the bright colors of cardinals and cedar wax wings come alive in contrast to winter backdrops. God's magnificent work and power is effortlessly revealed in the signs and sights of creation.
My most cherished memories of the Christmas season are the times spent outdoors. Whether it was cutting down a Christmas tree together, making snow angels, going skiing, caroling to our neighbors or having a candlelight service in the snow, Advent is not complete for me without experiencing, listening to and praising God in creation with others. In the days leading up to Christmas, may we be reminded of God's magnificent creation and use it as a space to prepare our hearts for Christ's coming.
Scripture: Psalm 148 (NRSV)
Praise the Lord! Praise the Lord from the heavens; praise him in the heights!

2Praise him, all his angels; praise him, all his host!

3Praise him, sun and moon; praise him, all you shining stars!

4Praise him, you highest heavens, and you waters above the heavens!

5Let them praise the name of the Lord, for he commanded and they were created.

6He established them forever and ever; he fixed their bounds, which cannot be passed.

7Praise the Lord from the earth, you sea monsters and all deeps,

8fire and hail, snow and frost, stormy wind fulfilling his command!

9Mountains and all hills, fruit trees and all cedars!

10Wild animals and all cattle, creeping things and flying birds!

11Kings of the earth and all peoples, princes and all rulers of the earth!

12Young men and women alike, old and young together!

13Let them praise the name of the Lord, for his name alone is exalted; his glory is above earth and heaven.

14He has raised up a horn for his people, praise for all his faithful, for the people of Israel who are close to him. Praise the Lord!