How many people were watching the project video?
7.5.12 – 8:56 a.m. EST
Here's a graph showing the number of video streams being viewed over the last 36+ hours. At the peak (about 9:30 p.m. Wed. night), there were 423! The average was 175.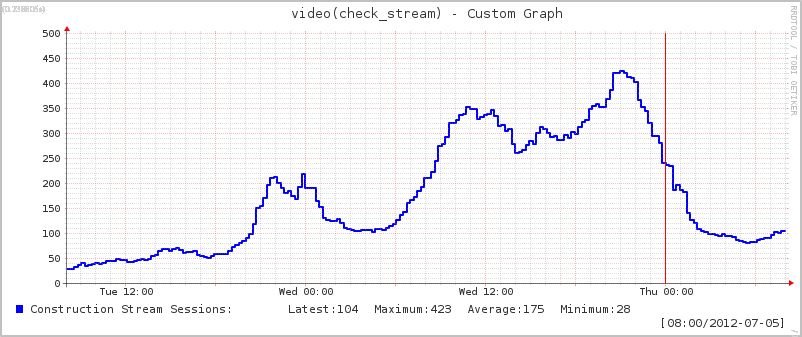 Thank you all for joining us virtually for this historic event!