CIIE Staff: Lead By Example
We're not just a lot of talk. We practice what we preach. And we're open to listening, too. Our staff bring unique perspectives and gifts to the Center for Intercultural and International Education (CIIE). Staff members oversee our key components of research and curriculum development. The access to education component is tended to by an inter-departmental team of academic leaders.
Gilberto Perez Jr.
Senior Director of Intercultural Development & Educational Partnerships
Phone: (574) 535-7434
Email:  gperez@goshen.edu
Mr. Gilberto Pérez Jr., for the last two years has served as Associate Professor of Social Work at Goshen College. He joined the Center for Intercultural and International Education team in June 2014. Prior to coming to Goshen College, Gilberto was employed at Northeastern Center, a community mental health center in Northeast Indiana. Here he worked on authoring the Bienvenido curriculum, a nationally recognized mental health promotion curriculum for Latino immigrants that addresses access to mental health services, increased knowledge of mental health, and increased sense of belonging for Latinos in their respective communities. The curriculum has been implemented in 13 cities in Indiana and is available in 14 states across the United States.
Gilberto obtained his undergraduate social work degree from Eastern Mennonite University, VA, a graduate certificate in conflict transformation from Eastern Mennonite, and a Master of Social Work from the Universidad Interamericana in San Juan, PR. He is a member of the Academy of Certified Social Workers. His social work experiences include hospice social work, emergency social services 911, and community mental health. Gilberto lives in Goshen, IN with his wife, three children.
Dr. Tom Meyers
Director of International Education, Associate Academic Dean, Department Chair
Phone: (574) 535-7346
Email: tomjm@goshen.edu
Dr. Tom Meyers has served as director of International Education since 2003 and Associate Academic Dean since 2004. In the past decade he has been working with all of the study abroad (SST) programs in Africa, Asia, the Caribbean, Central and South America. In this period Dr. Meyers has worked with faculty to develop nine new sites. Each new location presents the challenge of finding a local coordinator, housing for faculty, language teachers, host families and the list goes on. Goshen College is very pleased to offer programs in Cambodia, China, Morocco, Nicaragua, Peru, Senegal and Tanzania Dr. Meyers has had the great pleasure of working alongside partners around the globe to produce excellent programs in international education.
Prior to becoming director, Dr. Meyers led 9 SST units in the Caribbean and Africa; specifically in the countries of Guadeloupe, Ivory Coast and Egypt. As director of International Education he travels extensively for the program.
Dr. Meyers holds a doctoral degree in sociology from Boston University. Prior to entering administration he taught in the sociology department. His research and publications have focused on social change in the Amish communities of northern Indiana.
Skip Barnett
Associate Professor of English, International Student Advisor
Phone: (574) 535-7472
Email: carleb@goshen.edu
Skip has been serving as Associate Professor of English and International Student Advisor since 1988 and has taught and developed many TESOL-related courses. Skip is also faculty co-adviser for English department's Pinchpenny Press since at least 2008, encouraging students to create and edit collections of their poetry, short stories, graphic short stories and creative non-fiction essays and then, with the advice and supervision of a student publishing board and the two faculty co-advisers, to publish, market and sell their collections as chapbooks.
Rocio Diaz
Multicultural Outreach Community Liaison
Phone: (574) 535-7808
Email: srociod@goshen.edu
Ms. Diaz was born in Mexico and joined CIIE's staff in February 2008. She has two daughters, Rocio'10 and Lizzy'13, both Goshen College graduates. In the summer of 2014, she earned a Bachelor of Science, Cum Laude in Organizational Leadership from the Professional Degree Programs of Goshen College. Ms. Diaz has served as the Multicultural Outreach Community Liaison since June of 2012.
Among other things, Ms. Diaz is the host for "Destino Latino de Goshen College," a radio program in Spanish that celebrates educational opportunities from kindergarten to college. She also provides monthly workshops throughout the academic year to promote a college-going culture among Latino families.
DaVonne Harris
Diverse Student Programs Coordinator
Phone: 574-535-7030
Email: dharris@goshen.edu
Born in South Bend,IN, DaVonne joined the CIIE team in 2013 after serving in the Goshen College Student Life Department for 2 years as a Resident Director/Director of Campus Activities. She brings her passion for helping students succeed and vast experience of both working with students of color and involvement in diversity education/training to her new role. Her focus is on diverse student leadership development and diversity programming via creating, integrating and partnering across campus departments to support students of color in personal, spiritual and social development with special focus on their academic enrichment and student success.
DeVonne has previously sat on several diversity committees, served as an Education Advisor at Ivy Tech Community College, and ran various mentoring and tutoring programs.
Harris earned a Bachelor of Arts in Psychology from Bethel College  (Mishawaka).
Chris Kennel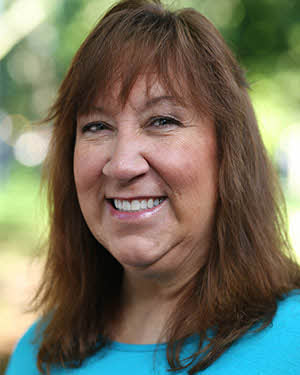 International Education Administrative Assistant
Phone: (574) 535-7346
Email: chrisak@goshen.edu
A native of Youngstown, Ohio, Chris began in the International Education department in 2011. Chris has traveled extensively in addition to having lived and studied abroad. She has been able to connect with students and share her experiences as she prepares them for SST. One of the most rewarding aspects of her position has been getting to know students and later hearing about their SST experiences.
Chris has served as a mentor to young women, a job coach for special needs high school students, and has volunteered and served on various committees in the Goshen campus and community.
Kennel is a graduate of Eastern Mennonite University, having double majored in German and Liberal Arts with French and English minors, and is currently doing post-graduate coursework at Goshen College in preparation for future graduate studies.
Dr. Ross Peterson-Veatch
Interim Vice President for Academic Affairs & Academic Dean
Phone: (574) 535-7503
Email: dean@goshen.edu
Dr. Ross Peterson-Veatch is originally from Oklahoma, but has lived in Indiana since 1984.  Before coming to Goshen, he was on the faculty of the Liberal Arts and Management Program at Indiana University and served the Kelley School of Business at I.U. as a full-time instructional consultant and faculty developer.  He began his college teaching career in 1987 as a Spanish instructor and has been in the classroom at various levels ever since.  He has taught many different subjects to college students, including Spanish, Economics and Folklore, but is most at home teaching interdisciplinary social science courses to first-year college students.
Dr. Peterson-Veatch has been involved in college pedagogy initiatives since 1992 and served on the program committee for the 2009 Annual Meeting of the International Society for the Scholarship of Teaching and Learning.  He has also been directly engaged in high school reform efforts in the state of Indiana since 2003.  He is currently a National Facilitator for School Reform Initiative, Inc. and from 2003-2008 worked with the National School Reform Faculty and the Center for Excellence in Leadership of Learning on large-scale structural reform projects in urban school districts in Cleveland and Indianapolis.
Dr. Peterson-Veatch's academic background is in Spanish language and Colonial Latin American Literature, and he serves Goshen College as Interim Academic Dean. He holds master's and doctorate degrees in folklore from Indiana University, Bloomington.
Dr. Peterson-Veatch was appointed to lead the newly formed Office of Graduate and Continuing Studies (OGCS) on July 1, 2013, and serves as co-director of the Master of Arts in Intercultural Leadership (MAIL) program as well as teaching in that program. He also organizes Faculty Development efforts at Goshen College and consults with departments and faculty on Curriculum and Assessment.
<!– /fullwidth