Black, Brown, and Mennonite:
Lessons from the Chicano, Puerto Rican, and Black Freedom Movements for the Mennonite Church
March 30 – April 1, 2017
Greencroft Goshen Community Center, Goshen, IN (Open in Google Maps)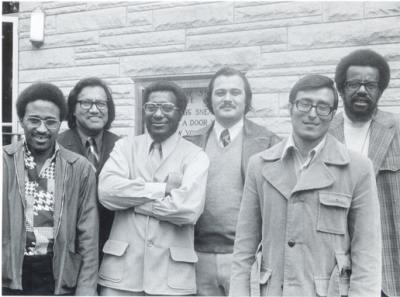 In April 1973 La Luz magazine published an article titled "The Minority Ministries Council: Mexicanos, Puerto Ricans, Blacks, and American Indians Working Together." The article focused on the interethnic anti-racist activism of Mennonites of color through their work in the Minority Ministries Council (MMC) in the 1960s and 1970s. The MMC was an important civil rights organization in the Mennonite Church. They worked to create pathways for academic success of Black and Latino youth at Mennonite schools; they provided grants for community development programs in places like St. Louis and South Texas; and they organized a number of theological consultations and church leadership conferences that focused on race and culture in Anabaptist and Mennonite communities.
The work of the Minority Ministries Council (MMC) in the 1960s and 1970s was cutting edge and in many ways ahead of the rest of the Mennonite Church during the civil rights era. But since the group disbanded in 1973, the denomination and its primary storytellers, historians, and church leaders have for the most part ignored this important story. We hope you will join us for this historic event as we honor the essential work of Black and Brown leaders who during the civil rights era marched, struggled, imagined, and believed that another church—an anti-racist church—was indeed possible.
Conference Speakers
Dr. Timothy Matovina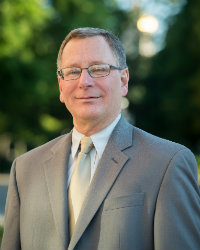 Professor of Theology and Co-Director of the Institute for Latino Studies, University of Notre Dame, South Bend, Indiana
Timothy Matovina works in the area of Theology and Culture, with specialization in U.S. Catholic and U.S. Latino theology and religion. His most recent books are Latino Catholicism: Transformation in America's Largest Church (Princeton, 2012), the edited volume Virgilio Elizondo: Spiritual Writings (Orbis, 2010), and Guadalupe and Her Faithful: Latino Catholics in San Antonio, from Colonial Origins to the Present (Johns Hopkins, 2005). Latino Catholicism has won five book awards, including selection as a CHOICE Outstanding Academic Title for 2012.
In addition to his scholarly work, Matovina offers presentations and workshops on U.S. Catholicism and Latino ministry and theology throughout the United States.
Dr. David Evans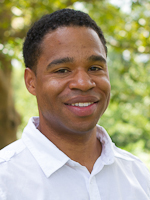 Assistant Professor of History and Mission, Eastern Mennonite Seminary, Harrisonburg, Virginia
David Evans' research focuses on the braided identity categories of religion, race, and nation. This focus helps understand how US Christian Churches function in local societies and throughout the world. The study of Christian Mission affords unique opportunities for such research because it is often in the history of mission encounters that the clearest construction of boundaries that divide missionaries from the objects of their work is found.
In addition to his teaching role, Professor Evans serves the seminary community as Director of Cross Cultural Programs. Professor Evans has worked in various ministry contexts. While living in Washington, DC, David was the Junior/Senior High Director of an out-of-school time program on Capitol Hill. Later he served as Community Development Resource coordinator with MCC East Coast. Most recently he was co-pastor of Boonton United Methodist Church in New Jersey. In concert with his teaching and scholarship, David practices a local "eco-lutionary" lifestyle that promotes a sustainable future for the diverse people of the Shenandoah Valley Watershed.
 Additional Speakers
Michelle Armster
Executive Director for the Central States Region of Mennonite Central Committee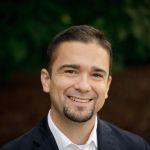 Felipe Hinojosa
Associate Professor of History, Texas A&M University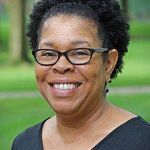 Regina Shands Stoltzfus
Assistant Professor of Peace, Justice, and Conflict Studies, Goshen College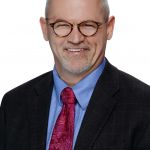 Tobin Miller Shearer
Associate Professor of History/African-American Studies Director, University of Montana