Goshen College Latino Entrepreneurship Initiative
The Goshen College Latino Entrepreneurship Initiative (LEI) is a community-based initiative housed in the Student Life office under community engagement and student leadership. Goshen College students can participate in the LEI program by attending the LEI workshops to build leadership skills and connect with Latino entrepreneurs.
The Student Life office at Goshen College engages students on the following four distinctives: servant leadership, intercultural engagement, social change, sustainability, and experiential learning through programs such as the LEI, L.E.A.F Leadership Program, leadership conferences, and other civic engagement initiatives.
Why engage Latino Entrepreneurs?
According to the Stanford Latino Entrepreneurship Initiative, "Latino firms continue to be created at faster rates than the national average. While new business creation slowed through the recession overall, Latinos continued to create firms at similarly high rates as before. The 2012 Census counted 3.3 million Latino firms, making up 12 percent of all U.S. firms. Projections show that, continuing at their faster than average creation rates, there will be an estimated 4.23 million Latino firms at the end of 2016." And, the Purdue University, Office of the Treasurer, Supplier Diversity, reports that the Hispanics in Business 2015 study revealed that the total number of Latino-owned businesses is projected to reach 4.07 million in 2015, an increase of 750,000 firms since the last census report in 2012.
Latino Entrepreneurship Initiative Goals
Offer Latino entrepreneurs the opportunity to obtain greater knowledge of strategies that lead to a successful business launch.
Assist Latino entrepreneurs in establishing relationships with other entrepreneurs for networking and knowledge sharing.
Link Latino entrepreneurs to the Chamber of Commerce and other organizations that provide financial and business startup information.
Partnering with the Mexican Consulate in Chicago
The Mexican Consulate in Chicago through its Ventanilla de Educacion Financiera (Office of Finance Education) has partnered with Goshen College to establish the LEI at Goshen College. The partnership with the Mexican Consulate builds on the Instituto de los Mexicanos en Exterior (Institute for Mexican Abroad) scholarship program for Goshen College Latino students. The Mexican Consulate in Detroit has offered support to Centro Vida located in Sturgis, MI to implement Goshen College's "Empresarios Innovadores" curriculum.
Learn more
Latino Entrepreneurship Initiative Schedule:
Goshen Chamber of Commerce, Goshen, Indiana
October 17, 2017 – November 7, 2017
S. Main St. Goshen, Indiana
6:00 p.m. – 8:00 p.m.
Elkhart Chamber of Commerce, Elkhart, Indiana
November 14, 2017 – December 5, 2017
418 S. Main St. Elkhart, Indiana
6:00 p.m. – 8:00 p.m.
Sturgis, MI
October 17 – December 12
Centro Vida
117 W West St., Sturgis, Michigan
6:00 p.m. – 7:30 p.m.
---
Registration
Contact Rocio Diaz at srociod@goshen.edu for more information.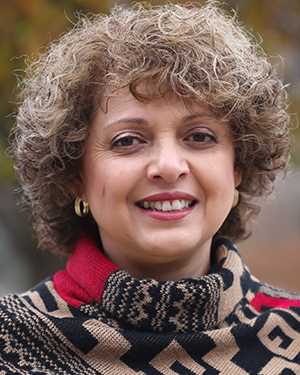 ---
Latino Entrepreneurship Steering Committee:
Gilberto Perez Jr., Student Life Office, Goshen College
Rocio Diaz, Student Life Office, Goshen College
Jonathan Geiser, Center for Business and Entrepreneurship Education, Goshen College
Sergio Ortiz, 2Inspire, LLC
Yolo Lopez Perez, Center for Healing and Hope
Jorge Campos, Center for Healing and Hope
Luis Zapata, 1st Source Bank
Adriana Garcia, Centier Bank
Nick Keiffer, Goshen Chamber of Commerce
Levon Johnson, Elkhart Chamber of Commerce