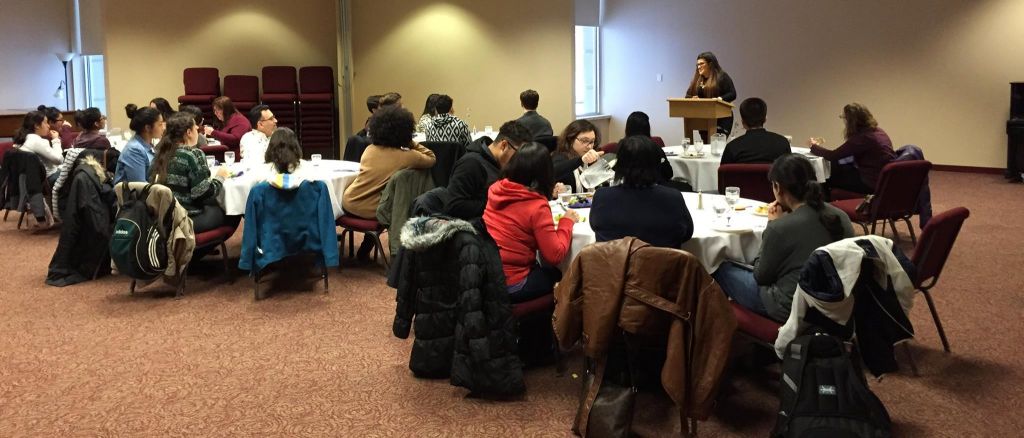 This spring, Goshen College's Center for Intercultural and International Education (CIIE) launched the Institute for Intercultural Leadership (IIL). The institute will be a place of research and education on intercultural leadership. What's an institute? An institute is a place of study, reflection, analysis, and education. IIL will be a "think tank" and "do tank" that focuses intercultural leadership in the workplace and religious sector. Intercultural scholars at the institute will engage in a search for answers that are relevant, forward thinking, and cutting edge on intercultural leadership.
Several programs that will be offered at IIL:
Intercultural Leadership Academy for business professionals, not-for-profit leaders, religious leaders, and senior leadership teams
Intercultural Youth Leadership Academy for high school students

A graduate certificate in intercultural leadership

IIL will have an in-house group of experts who will explore intercultural leadership

Members of academic departments and disciplines will be invited to join these experts with the intent to address the intersection of intercultural leadership, race and culture

IIL will collaborate with visiting scholars, thinkers, educators and students from across the campus, the community and the world
It is envisioned that the IIL will become known as a resource for both internal and external clients. IIL participants will be prepared to serve as positive change agents and thought leaders on intercultural leadership.
Institute background
The establishment of institutes at Goshen College in 2011 was an initiative of President James E. Brenneman. The initial Goshen institutes were: