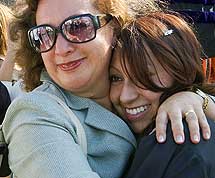 Although the college years are a time when students become self-reliant and begin making independent decisions, as a family member you can continue to impact their lives.
Career Services has developed a list of ways you can assist your student in his or her career preparation, as well as ways you can help our office.
Assisting your student in career preparation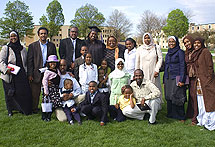 Here are 10 ways you can make a difference in your student's career preparation:
Initiate conversations about career plans – listen to his or her ideas and concerns without judging; provide opinions only when asked.
Provide feedback on strengths you see – this will help your student develop confidence and perhaps discover a strength they had not previously realized.
Remind your student that grades count – GPA is often a factor in securing internships, jobs, and graduate school admission. Employers often inquire about a student's GPA during a job interview.
Encourage internships – internships are excellent opportunities for students to "try on" careers, and employers seek college graduates who have gained professional experience.
Support your student in study/travel abroad – overseas experience is viewed highly in today's global economy. SST continues to be perceived as a premier overseas educational experience by employers.
Recommend your student gets involved – on-campus clubs, teams, and voluntary service can help your student develop skills like leadership, communication, and teamwork, which employers highly value.
Teach networking – offer your student the names and contact information for friends, neighbors, and colleagues whose work experience is related to his or her interests. Encourage informational interviews.
Encourage part-time and summer jobs – especially jobs related to your student's interests. This is another opportunity to test interests and develop skills.
Be patient – remember career planning takes times, especially when your student is in the early phases of self-assessment. Be patient when your student changes his or her mind between majors and career choices; offer support throughout the process.
Recommend Career Services – email your student a link to our web site or point out our office when you're on campus. Encourage him or her to contact us when you are unable to answer questions. Our goal is the same as yours – your student's personal success!
Click here for a print-friendly PDF of this list
Assisting the Career Services office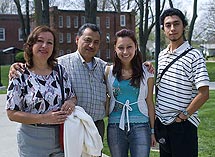 Parents and family members can provide assistance to the Career Services office in the following ways:
Job & Internship Bank
Organizations around the country post their job openings on the GC job & internship bank. We encourage you or another individual from your organization to utilize our job bank when positions become available. GC graduates make exceptional employees! (www.goshen.edu/jobs).
Offer internships
Consider taking on a GC intern at your organization for a semester or during the summer. Internships are a great way for an organization to increase their visibility on a college campus, and mentoring can be a rewarding experience. If your workplace does not currently have an internship program, Career Services can assist you in creating one.