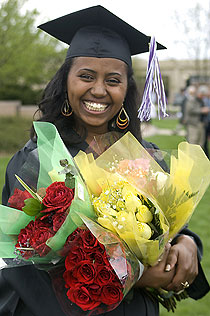 Job opportunities can be found in a number of ways. Some students will find their job through an online source, while many will learn of available positions through their network of family and friends. Finding a full-job that you like and that fits the skills you have can be time-consuming. On average, a full-time job search takes 3-6 months to find a position.
This section contains resources for finding a part-time job while you are still a student at GC, as well as resources for locating full-time employment after graduation. If you're looking for open positions at Goshen College, visit www.goshen.edu/employment.
All students are welcome to contact the Career Services office for assistance in finding both full- and part-time employment.
Resources For:
Finding part-time & summer jobs:
Finding full-time jobs