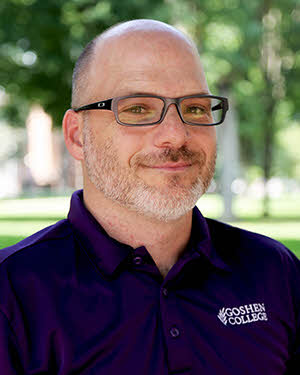 Chad Coleman
Director of Residence Life
Chad came to Goshen College in 2002 and served six years as a Resident Director in Yoder Hall. He managed Small Group Housing, Kulp, and Coffman for three years before becoming Director of Residence Life in August of 2011. Chad received his undergraduate degree from Indiana University (Bloomington) and a Masters Degree from Gonzaga University. He thoroughly enjoys the relational component of Residence Life and contributing to a unique and enriching campus living experience for our students.
Neal Friesen
Assistant Director of Residence Life (KMY)
Neal Friesen, as Assistant Director, oversees  Kratz, Miller, and Yoder Residence Halls. Neal  is a 2007 Goshen College graduate of the Bible, Religion, and Philosophy department.   Born and raised in Henderson, Nebraska, Neal returned to the plains after graduation to work at Hesston College (KS) as a Resident Director from 2007 to 2010.  He just completed a Master of Theological Studies program at Wesley Theological Seminary in Washington, D.C. in 2013. He enjoys serving the current student body and broader Goshen community.
Corie Steinke
Assistant Director of Residence Life & Student Activities (APT)
Corie Steinke is a 2009 graduate from Heidelberg University with a B.A. in Religion and a 2012 graduate of Kent State University with a M.Ed. in Higher Education Administration and Student Personnel.  Originally from Ohio, Corie recently served as Civic Engagement Coordinator and Residence Director at Southern Vermont College in Bennington, Vermont.  Corie is driven to create a dynamic, memorable, and authentic experience for Goshen students through student activities, community engagement, and leadership development.  She loves pop culture and trivia, traveling, cooking, and all things comical.
Laurel Breckbill
Assistant Resident Director & Student Life Intern
Laurel is a 2013 graduate of Goshen College, where she studied art, music, and conflict transformation studies. After college, Laurel served with Mennonite Voluntary Service in Alamosa, CO as program coordinator for Center for Restorative Programs. She is excited to return to Goshen College as part of student life and campus ministries. Laurel loves spontaneous dance parties, homemade sushi, and mint tea. If you ask her to bake you cookies, she probably will.
---
Resident Assistant Team 2015-2016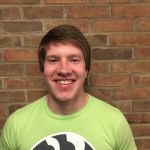 Nathanael Dick
Resident Assistant – Yoder 1
Nat Dick is a second year Environmental Science major from North Newton, Kansas. At Goshen College, he loves being able to get involved in many different aspects of campus life and live in a community that shares his joys and passions. As an RA, Nat is excited to share this journey of learning and growth with a new class of GC students!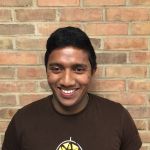 Aritha Weerasinghe
Resident Assistant – Yoder 2 North
Aritha is from a very small island situated just below India, Sri Lanka. He is a second year accounting major and plans to graduate in 2018. One thing he loves about Goshen is that it is a very small college and it is easy to make new friends and a wonderful community to be around. He looks forward to a great year ahead doing well with studies, tennis, and being a good RA for his fellow residents.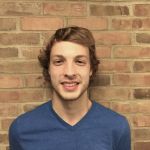 Joel Gerig
Resident Assistant – Yoder 2 South
Joel is a second year Biochemistry major. He loves that Goshen College is a place where people can get to know each other and enjoy life all while getting to study whatever they are passionate about. He looks forward to forming relationships with and between the members of his floor.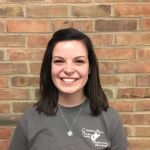 Emily Evans
Resident Assistant – Yoder 3 North
Emily Evans is from Lititz, Pennsylvania. She is a sophomore American Sign Language major with a minor in piano pedagogy. What Emily loves most about Goshen is the tight knit community and the beautiful music that can be found everywhere. Next year she looks forward to singing with Women's Choir again and getting to know new and incoming students.
Gabby Gastonan
Resident Assistant – Yoder 3 South
Gabby Castanon, a native of San Antonio, Tx, is a second year at Goshen College majoring in environmental science and minoring in Spanish and health. She has appreciated the warm and nurturing atmosphere of Goshen College, and the many opportunities to connect with others on and off campus. Throughout the next year she hopes to establish new relationships with her floormates and grow with others on a personal and spiritual level.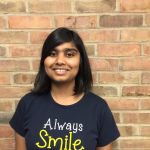 Tabitha Immanuel
Resident Assistant – Yoder 4 North
Tabitha is passionate to reach people of India using mass media, she is pursuing a Film and Theatre double major. It is the diverse and friendly community that attracted her to Goshen college. She also truly appreciates the spiritual Christ-centered atmosphere that the College offers. She believes that good things come to those who wait… but greater things come to those who work on making it happen. She is looking forward to greater things happening in the coming year.
Marie Bontrager
Resident Assistant – Yoder 4 South
Marie is from New Paris, IN, only 10 minutes from GC. She is majoring in business and minoring in entrepreneurship and marketing. Marie is very fond of the great Goshen College community. She loves how many students know each other by first name and take the time to get to know you. She is excited to see the diversity that this year's incoming class bring to campus, specifically in the residence halls.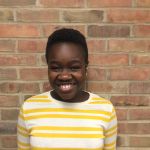 Achieng (Annie) Agutu
Resident Assistant – Kratz 1
Annie was born and raised in Kisumu, Kenya, a city 7 hours away from Nairobi, the capital city of Kenya. She is currently double majoring in Spanish and Public relations. She enjoys Goshen college because of the community, love and care that is shared by every single person. She is looking forward to meeting new awesome people next semester and making memories with them!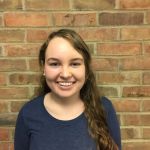 Jenae Longenecker
Resident Assistant – Kratz 2
Jenae Longenecker is a Peace, Justice and Conflict Studies major from South Bend, Indiana. She is excited to work as an RA and looks forward to decorating her floor and planning creative events. Jenae is also looking forward to collaborating with the Ministry Leader on her floor to create an environment where everyone can process their GC experience openly and honestly. Meaningful philosophical and religious conversations have been Jenae's favorite part of college thus far, but she also enjoys spending time in the art building, writing and editing for the student newspaper, swapping clothes, going to campus events and spending time with friends. Jenae sees college is a time of transitions and questions about identity, and she looks forward to supporting the women on her floor as they learn to know each other and themselves over the course of the year.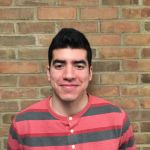 Valentin Calvillo
Resident Assistant – Kratz 3
Valentin is a second year at Goshen College studying biochemistry as a pre-med major. He wanted to become an RA to establish new connections with the incoming first-year students as well as the having the opportunity to take a leadership role. Valentin was a commuter in his first year. He is looking forward to living in the residence halls this year and meeting new people.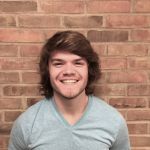 Sawyer Biddle
Resident Assistant – Kratz 4
Sawyer Biddle is a sophomore Spanish Secondary Education major from Monticello, Illinois. He enjoys running, juggling, playing guitar and singing hymns. His favorite part about Goshen College is living in a close-knit community and hanging out with friends. He is most looking forward to participating in Cross Country, Track and Field and various music ensembles in the 2015-2016 school year.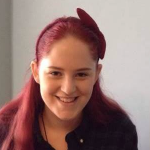 Amanda Vanderzee
Resident Leader – Kulp 3
Amanda is a Schaumburg, Illinois native and is in her fourth year at Goshen College. She looks forward to providing leadership to our upperclassmen women on Kulp 3 this year.