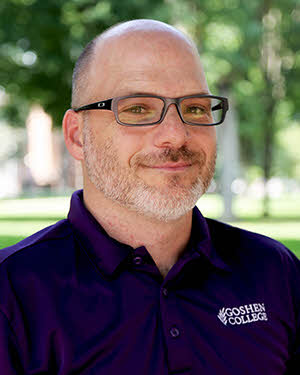 Chad Coleman
Director of Residence Life
Chad came to Goshen College in 2002 and served six years as a Resident Director in Yoder Hall. He managed Small Group Housing, Kulp, and Coffman for three years before becoming Director of Residence Life in August of 2011. Chad received his undergraduate degree from Indiana University (Bloomington) and a Masters Degree from Gonzaga University. He thoroughly enjoys the relational component of Residence Life and contributing to a unique and enriching campus living experience for our students.
Neal Friesen
Assistant Director of Residence Life (KMY)
Neal Friesen, as Assistant Director, oversees  Kratz, Miller, and Yoder Residence Halls. Neal  is a 2007 Goshen College graduate of the Bible, Religion, and Philosophy department.   Born and raised in Henderson, Nebraska, Neal returned to the plains after graduation to work at Hesston College (KS) as a Resident Director from 2007 to 2010.  He just completed a Master of Theological Studies program at Wesley Theological Seminary in Washington, D.C. in 2013. He enjoys serving the current student body and broader Goshen community.
Katie Dwyer-Zeman
Assistant Director of Residence Life & Student Activities (APT)
Katie overseas the Student Apartments and Campus Activities Council. Katie Dwyer is a 2013 graduate of Huntington University, where she obtained a Bachelor of Arts degree in English. During her time at HU, she served in various student life roles, including positions with the Student Activities Board and the Multicultural Activities Council. Katie's passion for college students and community drew her to this position at Goshen College, where she enjoys serving students and continually learning from them.
Leanna Teodosio
Grad Assistant Resident Director
Leanna provides live-in administrative leadership alongside the Assistant Director of Life for for Kratz, Miller, and Yoder residence halls. She provides leadership in coordinating all KMY centric co-curricular student activities. Participates as a member of the residence life leadership team. She will help formulate and interpretspolicies and regulations and represents student concerns to Residence Life. The Graduate Assistant RD plays a critical role supporting the Assistant Director of Residence Life during nights and weekends.
---
Resident Assistant Team 2014-2015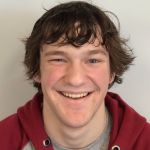 Andrew Snyder
Resident Assistant – Yoder 1
Andrew Snyder will be a sophomore this year at Goshen College. He wanted to be an RA to provide assistance to those around him as well as using and developing his leadership skills. Born in Indianapolis and raised in Goshen, he looks forward to getting to know returning and incoming students in a multitude of settings, helping all to have a great college experience.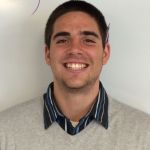 Zach Zimmerman
Resident Assistant – Yoder 2 North
Zach Zimmerman, a Biochemistry major, is a sophomore from Archbold, Ohio.  He wanted to be an RA because he enjoys meeting and interacting with new people.  He is looking forward to being an RA next year on Yoder 2 with his good friend Chris Moon.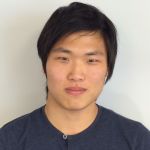 Chris Moon
Resident Assistant – Yoder 2 South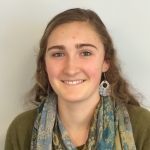 Laura Hochstetler
Resident Assistant – Yoder 3 North
Laura Hochstetler is a interdisciplinary major at Goshen College with focuses in Environmental Science, Sustainability, Agroecology and Music and will be living on the 3rd floor of Yoder North. From the countryside of Wellman, Iowa, Laura has enjoyed the city of Goshen and forming fulfilling friendships with peers as well as professors. She is looking forward to making sure the women of her floor feel comfortable during their transition into college life.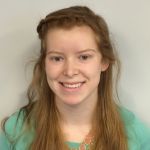 Kayla Gray
Resident Assistant – Yoder 3 South
Kayla Gray is a Biochemistry major at Goshen College, with the intention of working in the dental field after college. Born and raised in Maine, Kayla came to Northern Indiana to continue her race walking career. She will be the Resident Assistant in Yoder 3 South. Kayla is excited to broaden the resident life community not only by being a student leader, but also by helping residents have an easier transition into college life. Kayla is thrilled to meet the incoming freshmen class!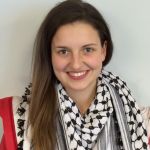 Anya Kreider
Resident Assistant – Yoder 4 North
Anya Kreider is a 2012 graduate of Lancaster Mennonite High School and current Social Work & PJCS major Goshen College. Following graduation she spent a year in South Africa with Radical Journey, an experience which instilled her with a passion for social justice. Anya plays soccer at Goshen College and is involved with the Social Reform Club. She looks forward to welcoming the incoming class to GC.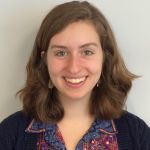 Sadie Gustafson-Zook
Resident Assistant – Yoder 4 South
Sadie Gustafson-Zook is a sophomore music major from Goshen Indiana. Since Goshen is home to Sadie, she is excited to be an RA on Yoder four south to create a home in Goshen for others. Sadie is looking forward to creating a homey community on Yoder four south.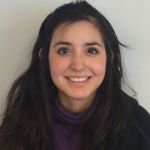 Barbara Hernandez-Walton
Resident Assistant – Kratz 1
Barbara Hernandez-Walton is a sophomore at Goshen College majoring in Nursing and plans to become a midwife. She was born and raised in Goshen but her family is from Acapulco, Guerrero in Mexico. As a commuter her first year of college, Barbara became an RA to create a connection between commuters and the residents on campus. She is looking forward to creating fun memories with her floor-mates and becoming even more involved in great Goshen College activities.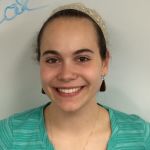 Molly Zook
Resident Assistant – Kratz 2
Molly Zook graduated from Chippewa High School in 2013.  She is from Doylestown, Ohio but truly loves Goshen.  Molly, a General Biology major, is part of the Goshen Women's Soccer program and is looking forward to another year at Goshen College.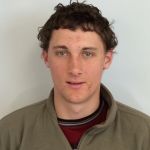 David Leaman-Miller
Resident Assistant – Kratz 3
David Leaman-Miller is a second year student studying film production. He has lived in Denver, Colorado his whole life, and he enjoys spending as much time as possible in the mountains. He spent this past summer working as a counselor at Rocky Mountain Mennonite Camp. David is looking forward to returning to Goshen and the weekly pickup ultimate games.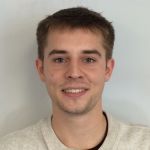 Jacob Roth
Resident Assistant – Kratz 4
Jacob Roth is an incoming second year student from Northwest Ohio who is studying biochemistry as a pre-med major. The prospect of getting to interact more with incoming first-year students attracted him to the RA position and he greatly anticipates the coming year.  He enjoys playing guitar, traveling and spent the 2014 summer in Nicaragua on SST, living with host families and working on a farm far off in "el campo" in the department of Boaco.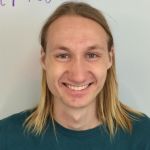 Landon Slabaugh
Resident Leader – Kulp 2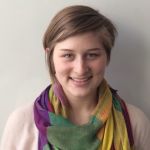 Hannah Sauder
Resident Leader – Kulp 3
Hannah is a third year Communication major with a concentration in Multimedia and Graphic Design minor. She was born in Gaborone, Botswana and moved to Lititz, Pennsylvania at age two. After high school, she spent a year in South Africa serving through Radical Journey, a gap year service program through Mennonite Mission Network.