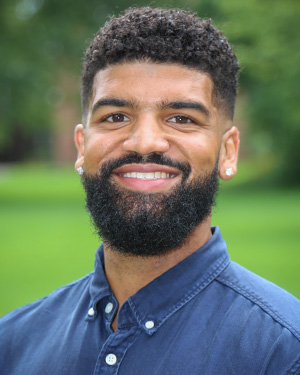 Jesse Loewen
ASC Academic Counselor
In the ASC, Judy and and I often talk to students who have hit a roadblock in their academic journey. Oftentimes these students have already learned valuable skills that have made them successful in a course or overall in a semester. But as students come back from breaks, switch from Fall to Spring semester, take different courses, have different extracurriculars, and face new challenges, sometimes they forget what worked well for them in the past. Here is a list of things to remember and to try if you've hit a roadblock or feel like you need to get yourself back to where you were!
Keep a schedule, google calendar or planner and update it at least once a week.
Visit your course Moodle page daily.
Reach out to your Professors and peers when and if you need help.
Revisit PowerPoints, lectures, videos, and other class resources.
Take some time to think about what got you in your current position.
What changed from one semester to the next?
Ask yourself what is your motivation for being at GC? What is your motivation to earn your degree?
Can you think of at least 2-3 things that you know are limiting your success? Staying up too late? Gaming? Not checking Moodle? Working a lot of hours outside of school?
How do you want to make changes?
Are you in control? What changes could you make to get back some control?
Do you have a support group? Or a "go-to" person you feel comfortable with or who understands you?
Write out a list of daily tasks for each day of the week.
Keep a time-bound schedule.
Make SMART goals. Specific, Measurable, Attainable, Relevant/Realistic and Time-bound 
Action for Today:
 Keep a time-bound schedule. Write out your plan for the day on a document or sheet of paper. Fill in what is blocked off for your day and identify open gaps. You can block off time for a specific assignment or course, plan breaks throughout the day, and identify larger chunks of the day that could be used to get your work done early and lighten the load for days ahead.