Security Director Al Mackowiak has served the Elkhart County community for 39 years in law enforcement and as director of safety and security at Goshen College.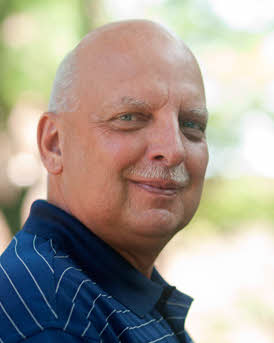 Mackowiak retired from the Goshen Police after 35 ½ years and is currently working criminal cases for the Marshal's Office in Millersburg, Ind., along with his position at Goshen College.
"I have followed the belief of treating people the way I would want my family or myself to be treated if I were in a similar situation," Mackowiak said. "I have tried to make a positive difference in a stranger's life. Throughout my career I have worked with the two most vulnerable groups of people in our community those being children and seniors."
During his career, Mackowiak spent 14 years investigating child abuse cases dealing with physically, mentally and sexually abused children.
"I have worked protecting and educating seniors from physical and mental abuse at the hands of caregivers and family members." He said. In addition,  Mackowiak spends time talking with seniors about scams, knowing that they are targeted because of their age.
Mackowiak has served as Board Chairman for the Woman's Resource Center which helps abused women, the Elkhart County Triad Board which educates and protects senior citizens within the community, and the Elkhart County Crime Stoppers Board. Mackowiak is an active member of the Goshen Noon Kiwanis and the Lt. Governor elect for 2014-2015 year.
"How do you define peacekeeper? It's not what you are but what you do," Mackowiack said. "By my role as a peacemaker I have been at both ends of the spectrum showing compassion and understanding to those who have had nowhere else to turn and dealing with those who prey on the helpless. Myself, I have pledged to protect people from others who break the laws that are in place to maintain order and discipline in our society. To protect those rights that allow us to follow our beliefs with the freedom some of us may take for granted."