After a full week of house building and volunteer work, the group took a weekend trip to unwind and relax. Many of the student's favorite part of the weekend was getting the opportunity to sleep in. For lunch, we enjoyed a delightful Mexican meal catered by San Marcos Mexican Grill. Shortly after lunch, the group departed to Falling Waters State Park located in Chipley, Florida. We enjoyed waterfalls, hiking, and a swim at the lake. The waterfall located here is Florida's highest waterfall with a stream that drops 73 feet. The park is also surrounded with many trees and fern-covered sinkholes. We spent about 3 hours there and then headed back home to Marianna.
After arriving back in Marianna, we got ready for a group dinner at Mashawy Grill. Mashawy Grill is a locally owned restaurant in Marianna. It is a unique restaurant because it is located in a middle eastern family's home. The group enjoyed a Mediterranean-Greek-Turkish cuisine dinner together filled with good laughs and memories. We got a chance to speak briefly with one of the owners and chef, Nadya, who described her experience with Hurricane Michael. One of the points emphasized was that their restaurant was surrounded by many trees, but now there are very few standing. The group departed with gratitude and appreciation for Nadya and her family.
The first week of volunteering with Mennonite Disaster Service went very well for everyone. The students were able to step out of their comfort zone and learn new skills that they will be able to take on with them. The week brought many challenges for the group like hot weather days, rainy days, and early wake up days. At the end of the week, the group was able to feel accomplished and grateful looking back on what was done.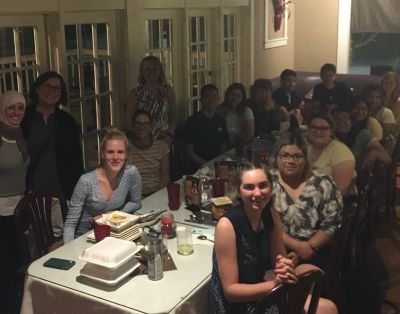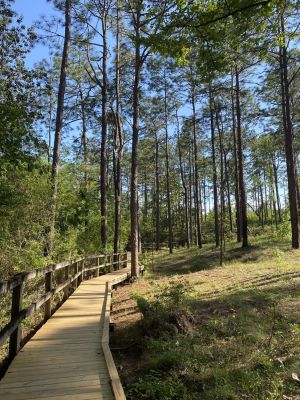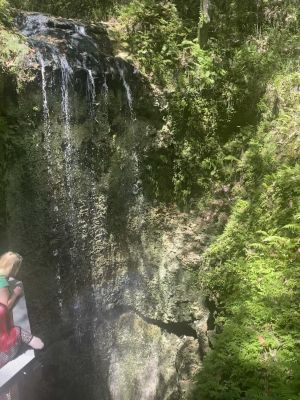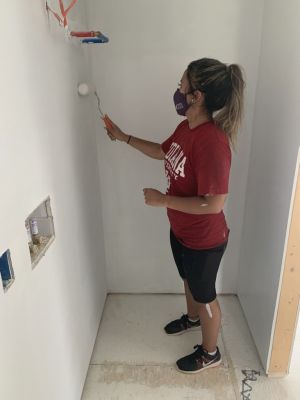 Written by: Miranda Reyes Flores