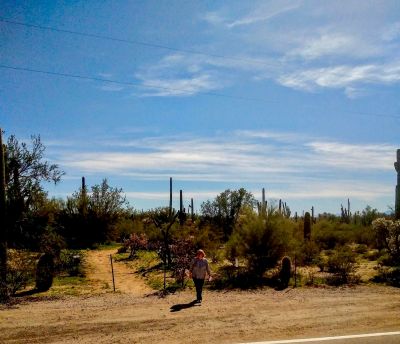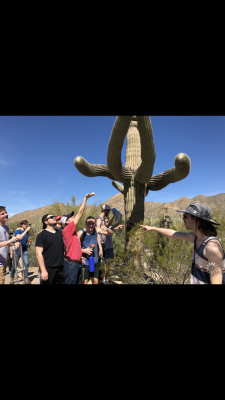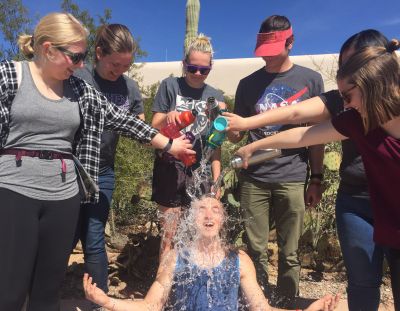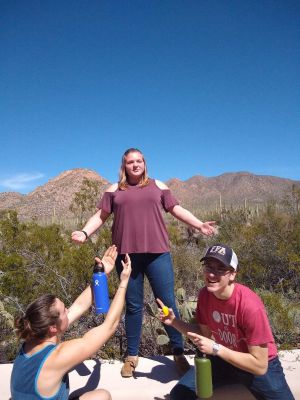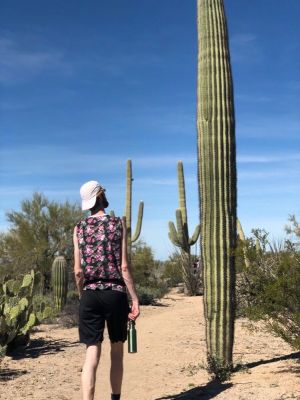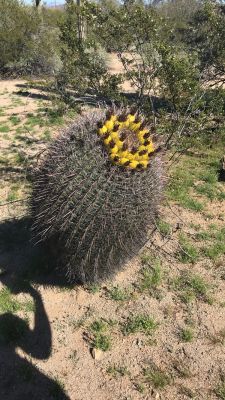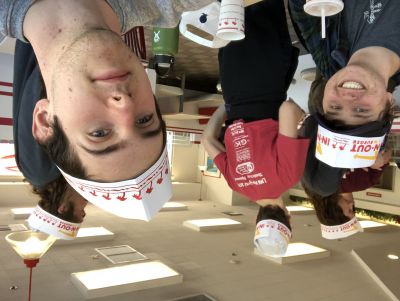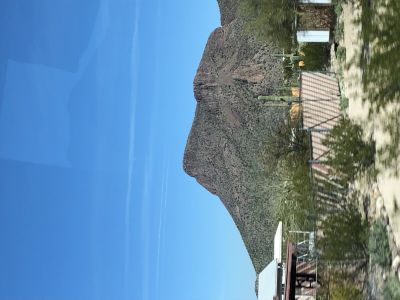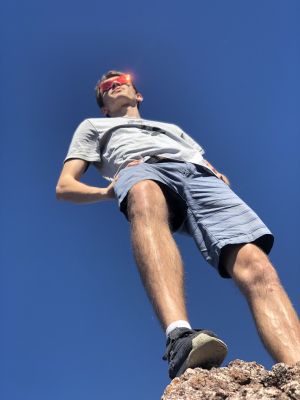 Our Thursday started off with a quick celebration of Norah Gladun's 22nd birthday, awarding her the honorary Birthday Girl Badge. From there, we started our journey from Phoenix, towards the astute land of Tucson, Arizona. Along the way, we made a few rest stops. One was at a gas station and the next for lunch in Tucson.
Our next stop was the Saguaro National Park, starting out at the visitor's center. We took time for a quick hike, read up on the park, or just played a rousing round of Hacky Sack. Our morale officers gave us the challenge to find a picture of a certain theme, Elevation, Oasis, Struggle, Thirst, or Wild, and some people got very creative (see pictures below).
After the visitor's center, we took a rousing hike through the Cactus Wren Trail, a four-and-a-half-mile trail filled with cacti. While some people chose to walk, a brave few decided to run part of the trail and make it to the picnic area. All got sweaty and all had a good time.
Our last stop before the churches was the Mission San Xavier del Bac. There, we hiked to the top of a small peak, viewed inside the mission, and even got to sing Angelus Domini outside of the mission. We had tried to perform inside, but sadly the priest was not there that day and they could not make any decision without him.
We ate supper at Shalom Mennonite Church, where we had some incredible taco salad, dessert, and Congolese food. After our meal, we witnessed a performance from the Shalom Choir. We got so into it, we even ended up clapping along to their final song. It was truly a wonderful experience. From the church, we headed to our performance site of St. Mark's Presbyterian Church. We had to unload, change, warm up, and do a devotional in less than one hour. It was a rushed time, to say the least.
We had our final performance in the sanctuary and finished off this tour on a high note. From there, we met with our final host families and departed for the night.