The second day of the Reflections of Light Tour began bright and early and was filled with unique experiences and a concert to remember.
Indonesian Gamelan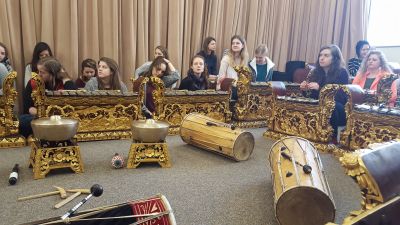 The Women's World Music Choir was invited to Conrad Grebel (part of Waterloo University) to play extraordinary music using an Indonesian gamelan. The word "gamelan" means orchestra in Indonesian and is really a collection of various instruments.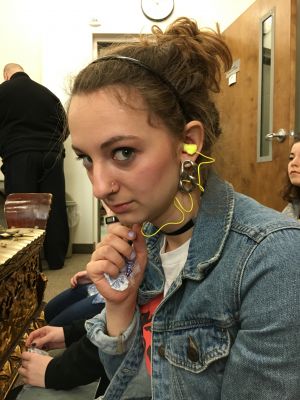 The gamelan was so loud that we were given earplugs to wear.
After experiencing the gamelan, we roamed around Waterloo University and ate lunch before driving off to Durham.
Durham
Durham is home to choir compatriot: Lydia Dyck. Lydia's parents own a beautiful art supplies store in Durham that doubles as a bookbinding facility and triples as a recital space. We were all very excited to look around the shop and explore the rest of  the area.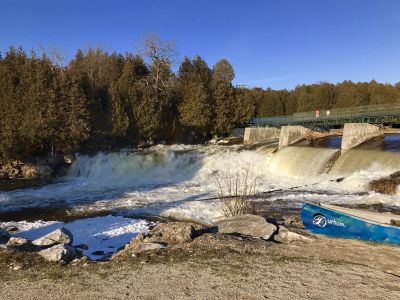 Knox United Church
Knox United Church was beautiful and cozy, I felt like I was inhaling tradition. We had a productive practice and an unbelievably delicious dinner!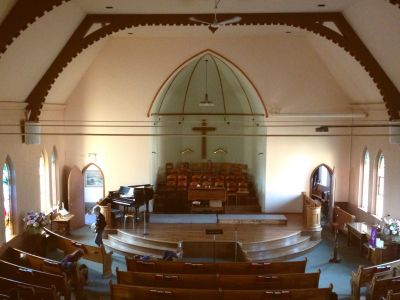 A Concert of Hope, Light, and Unity
The concert began at 7:30 that night; the audience was receptive and the energy in the room was palpable. They seemed to love all of our music as much as we do, sharing our goosebumps at Morgan Short's solo in "Bing Che Xing" from Larry Nickel's "Requiem for Peace". They loved Hannah Friesen and Anja Kenagy's throat singing, whooping with delight after each demonstration. That night we performed the Mother Tribute for the first time on our own. We arranged ourselves into two circles, one inner and one outer, and looked into the smiling faces of our sisters as our hearts soared with the rhythm of the drums.
Big Finish
Our final piece of the night, "This Little Light of Mine", has thrilling solos from Sadie Gustafson Zook and Abby Banning. It never fails to catch a piece of my heart every time we perform it. Dr. Detwiler Brubaker's voice cracked with emotion as she introduced the piece and its relevance in today's political climate. This added to the already emotionally charged atmosphere and many of us were tearful as we performed the song. Anne Buckwalter took my hand in hers as she heard my voice drop out beside her and I took Rebecca Choi's hand on the other side. As we began the most powerful section of the song, we all linked hands in support of one another, in solidarity with the oppressed and the dehumanized, and in hope for the spreading of light.
It was the most magical night of my young life thus far and I'm sure all can agree it was an exceptionally unified and powerful concert.
A Delightful Dairy Farm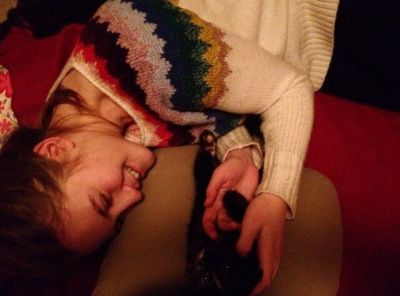 After the performance, Joelle Friesen, Naomi Peters, and I stayed with an incredible family at their dairy farm. There was a bakery on the first level of the house where Michael, the father, bakes bread and pretzels (among other things) to sell locally. They also sell the unpasteurized milk that comes from the farm and have been facing several lawsuits for this practice. Consequently, the front page story about the struggle is framed and hung in the stairwell. We were treated to introductions with the beautiful animals on the farm and delicious tea afterwards.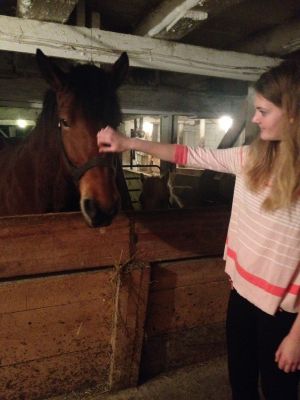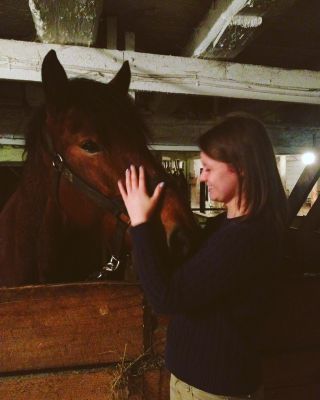 The home was full of historical artifacts brought from Germany by Michael. There was a wooden bench that Napoleon had sat on; Naomi slid along the entire length of it in excitement. There was also a beautiful wooden chest from the Renaissance, and a painting of Michael's godmother by a famous artist.
Steeping in history and good conversations, I couldn't hope for a better ending to a most perfect day.