After a week of constantly running from class to shows and galleries, hopping on the next bus or the tube, grabbing £3 meal deals at convenient stores, and buying tickets to everything we can get our hands on, we're getting pretty acclimated to the Arts in London life.  By now we're moving around our part of town well enough many of us have had tourists ask us for directions.
Thursday, lots of us went to the National Gallery and saw halls filled with the most beautiful paintings from the Renaissance through the Impressionism period.  When we arrived at the National Gallery, it was mid afternoon.  The plaza was packed full of people and street performers.  There were artists, people dressed in costumes (like skeletons or Yoda) in harnesses that made them appear to levitate, bmx bicyclists, musicians, and people making jewelry.    That night we saw a concert by a woman named Meklit.  She was a very interesting singer who danced the entire time she sang.  Her instrumentalists were brilliant and displayed a wide variety of styles with strong Jazz influences and even performed some Ethiopian songs for us.  She called us to get up and twirl the people next to us and then proceeded to call us the crowd that twirled for her.
This morning we went to church together at St. Paul's Cathedral.  The Cathedral was gorgeous.  It was some of the most stunning architecture I've ever seen and allowed the organ and choir to fill the entire space with their enchanting sounds. Going to an Anglican service was a new experience for many of us, but the order of worship was laid out clearly for us in the bulletin and we were able to follow and sing along with ease.  We plan on filling the rest of our time here with plenty more plays, musicals, art, and concerts as we begin to focus in on our final projects that are quickly sneaking up on some of us.
Peace and blessings.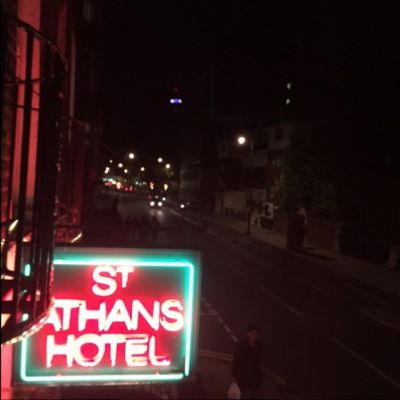 Text by Seth Krabill, Photos by Taylor Ermoian