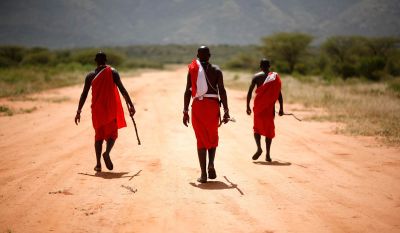 Over May Term Goshen College students, 2 faculty and representatives from Foods Resource Bank (FRB) will travel to Kenya, Africa to hopefully embark on telling stories about the Africa we don't know or see. As the faculty member who is teaching the documentary portion of this class I have stressed to my students to not assume anything and to remain flexible within our context. This is my first time to Africa and I know this is easier said then done. Being alive for a lot longer then most of the people on this trip I come into this with a lot of preconceived notions about Africa from my own life experiences. It's hard to forget all of that and approach this with a blank slate. That's really the challenge of all documentary storytellers. What I hope our students are able to accomplish on this trip is the opportunity to tell two or four individual's in the most authentic way we can. And what I hope my students learn the most from this trip is a new understanding of Africa and the Kenyan culture. Any film-making knowledge is a bonus.
This blog will be a place for our students and leaders to post about their experience and observations. I hope it will be a place to keep family and friends updated, but more then that I hope it becomes a tool for self reflection and education for others.
Don't forget to follow us on our Facebook & Twitter accounts for more content.