I don't get away from civilization terribly often, but I love to escape into nature whenever I get the chance.  Especially as a college student, I find my time constantly consumed with assignments, technology, and plain old-fashioned busyness.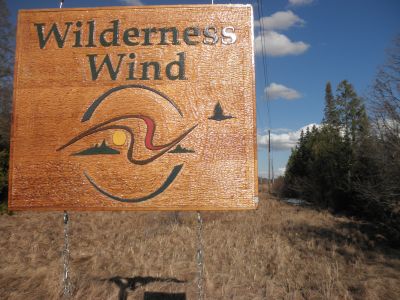 The semester is over, and now is my chance for escape.
For this year's May Term, I will be joining a group of students led by Val Hershberger, Associate Professor of Physical Education at Goshen College, for a canoe trip to the Boundary Waters in Northern Minnesota.  This isn't the first time I have gone, but I certainly hope it isn't the last.
Students will be working for Wilderness Wind, a campground located West of Ely, Minnesota, to carry out various tasks including preparing meals, clearing trails, and even cleaning latrines.  Following our week of service, we will be taken on a guided trip through the Boundary Waters.
The Boundary Waters is part of the Superior National Forest, and as such the entire landscape is left relatively untouched by humankind.  Sure, there are campsites located at specific spots around each lake and on some islands, but there is absolutely no cell phone coverage, no emergency phone boxes, and the Waters are part of a strict no-fly zone, the only exception being emergency rescues.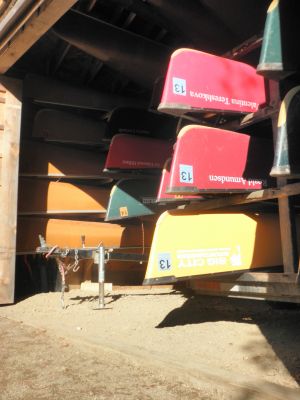 Despite the intimidating remoteness of the Waters, the result is one of the few remaining pieces of land untouched by human development.  Personally, I can find and observe nature in state and local parks, but nature comes alive for me in the Boundary Waters.
It may be free of human development, but the Waters have not been void of human contact.  In fact, there is a deep history of French Voyageurs paddling in massive canoes to trade with Native Americans.
And anyone who visits the Waters can't miss the infamous late Dorothy Moulter, who even as an elderly woman lived alone alongside Knife Lake, one of the many lakes comprising the Boundary Waters, serving homemade root beer for a donation.  Once a year, she would paddle two canoes by herself over 30 miles of lakes and portages to get the supplies she would need for the year in Ely.
But apart from its history, the Waters will always hold a spiritual power for me.  In nature, away from human-made constructs and institutions, I can't help but feel connected to the creator and its creation.  In the Waters, nature is in control–not mankind.
My brother, Clinton, worked as an interim director last year at Wilderness Wind along with his wife, Aubrey.  Last August they guided my parents and me through a series of lakes dividing Canada and Minnesota on a five-day trip.  Canoeing in May, however, will be a totally different ballgame for Goshen College students.
The weather in Northern Minnesota during August is typically in the 70s, and the water temperature makes for a refreshing swim.  Last week, however, there was a foot of ice over all the lakes.  Most of it should melt by the time our group hits the water, but it will be far from 70 degree weather.
According to Hershberger, the Boundary Waters Canoeing May term group has seen everything from pleasant, summer-like weather to snow while paddling across the lakes.  This May we expect the weather to be cold, but there is always the chance for a surprise from Mother Nature.
Last August, I was intimidated, but this time around I am even more intimidated.  Wildlife is one hazard, but flipping a canoe in 40 degree water is just plain scary to me.  Nevertheless, with the right gear and the right weather, we shouldn't have much to worry about.
Tomorrow, our group will practice rescue training, which will involve learning how to flip a canoe, gather supplies, and reenter a canoe all while treading water.  The following morning we will depart for Ely to begin our excursion.
Am I scared?  Maybe a little, but I have been looking forward to this trip all year.  I love the simplicity, mental clarity, and connectedness to nature that comes from a Boundary Waters experience.  I hope you will join us along the way.