Art DeFehr '65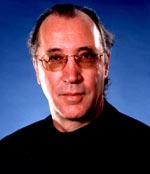 Major: Economics
Business name:
Palliser Furniture Ltd., Winnipeg, Manitoba, Canada; founded in 1944 by Art's father, Abram Albert DeFehr, a Russian born immigrant to Canada who "began making simple wooden pieces in the basement of his Winnipeg home" then moved into a former chicken barn that was Palliser's first furniture factory. Art serves as CEO and president of Palliser; he was named "Entrepreneur of the Year in 2001 by "Manitoba Business Magazine" for expansion of the business.
Business description:
Palliser is Canada's leading home furniture manufacturer with plants also in the United States, Mexico and Indonesia, employing more than 5,200 people and funding a Palliser philanthropic foundation. Art was honored in late 2003 for work with the foundation, receiving the "City of Hope Spirit of Life Award" for 35 years of humanitarian work overseas; Art said his faith played a major part in his involvement with work in developing countries. In a story about his work with and recognition by City of Hope, he said, "I have more than a passing interest in what is going on in the world, and I am very fortunate that I could live two lives at the same time, running the business while engaging in humanitarian work.
On the spirit of entrepreneurship:
"An extra year at Goshen allowed me to widen my scope of studies [in such areas as] sociology, theology, history, etc. [My background] has allowed me to create a varied career path. I could get involved in very different careers such as MCC Bangladesh, representative of the United Nations High Commission for Refugees in Somalia and similar assignments.
"The skills most necessary to be an entrepreneur are creativity and willingness to take a risk. My Christian faith has very much impacted my professional choices and decision points. It also makes a difference in how I operate my business in terms of values, dealing with employees and environmental issues, and more."