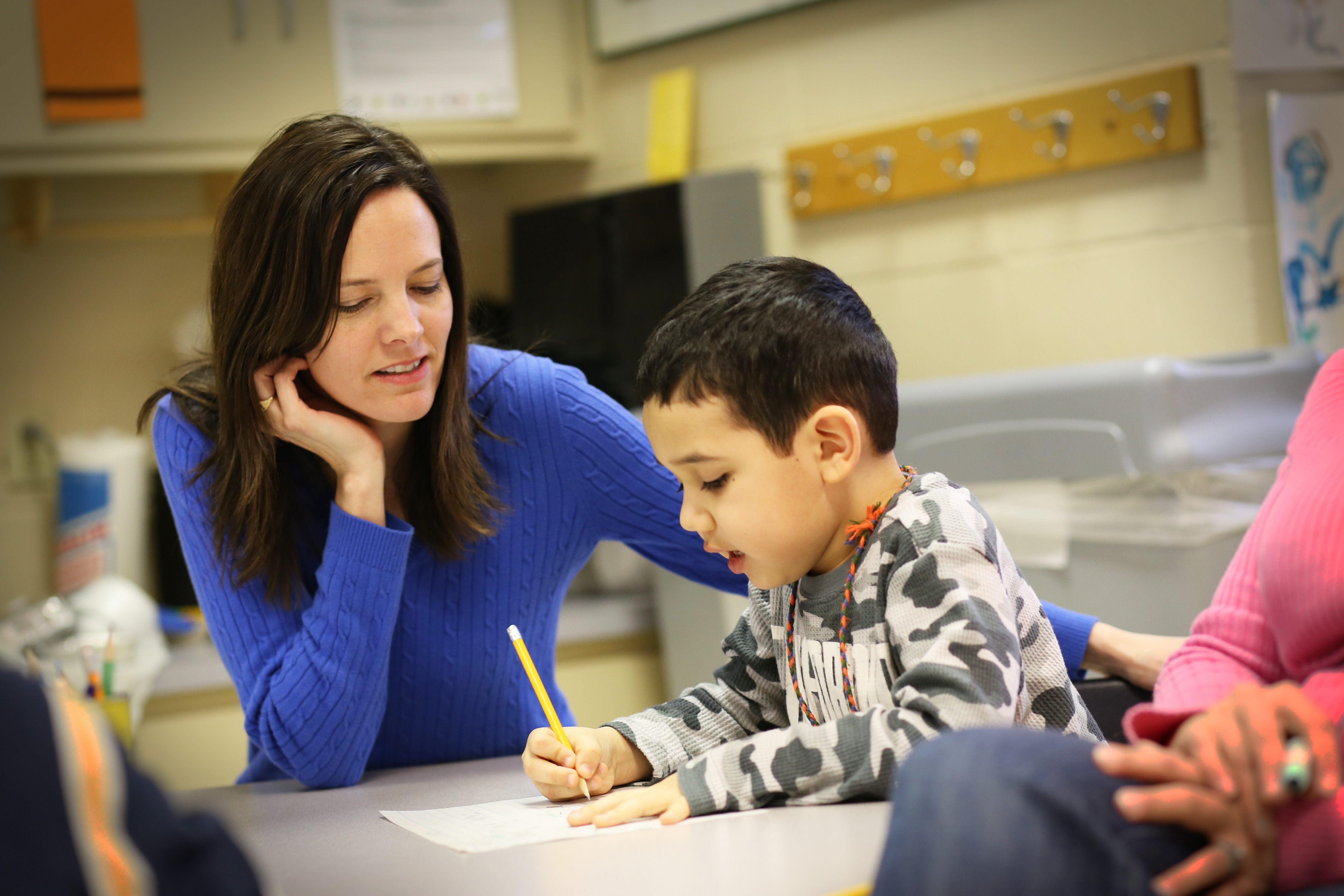 Adult Programs
Secondary Education
Transition to Teaching
How to Become a Middle or High School Teacher
Is your calling to leave a lasting impression on young minds of today and tomorrow? If you want to educate kids at the middle or high school level and help them prepare for college and careers, our secondary education certification program is for you. With our program, you can become certified in American Sign Language, Biology, Chemistry, English, Mathematics, Music, Physical Education, Social Studies, Spanish or Visual Art.
Review our semester courses and tuition below.
Fall Semester
Educ 201*
2 credits
Foundations of Education – T,R 2:00-3:15 p.m.
Educ 302
2 credits
Exceptional Learners: Secondary – T,R 12:30-1:45 p.m.
Educ 321*
2 credits
Curriculum & Instruction I: Middle School – T,R 8:00-10:45 a.m.
Field experience arranged with the professor
Spring Semester
Educ 309
2 credits
Educational Psychology – R 7:00-9:30 p.m.
Educ 324*
2 credits
Curriculum & Instruction II: High School – 8:00-9:15 a.m.
Field experience arranged with the professor (36 hours)
Educ 325
2 credits
Content specific methods course – arranged with professor
Candidates for physical education, visual art, or music may have their content methods course in a different semester; ask the Director of Transition to Teaching for current scheduling information.
Fall Semester
Educ 410
6 credits
Transition to Teaching Practicum
Full days for at least 12 weeks, plus additional
time to complete a professional portfolio
Total 18 credits
* denotes course including significant field experience component
In some cases, courses taken at other accredited institutions may be accepted. A minimum of two classes must be taken at Goshen College in order to be placed for student teaching.
Applicants must submit all necessary materials by June 1 to be considered for preliminary admission.
---
Secondary Education Faculty & Staff