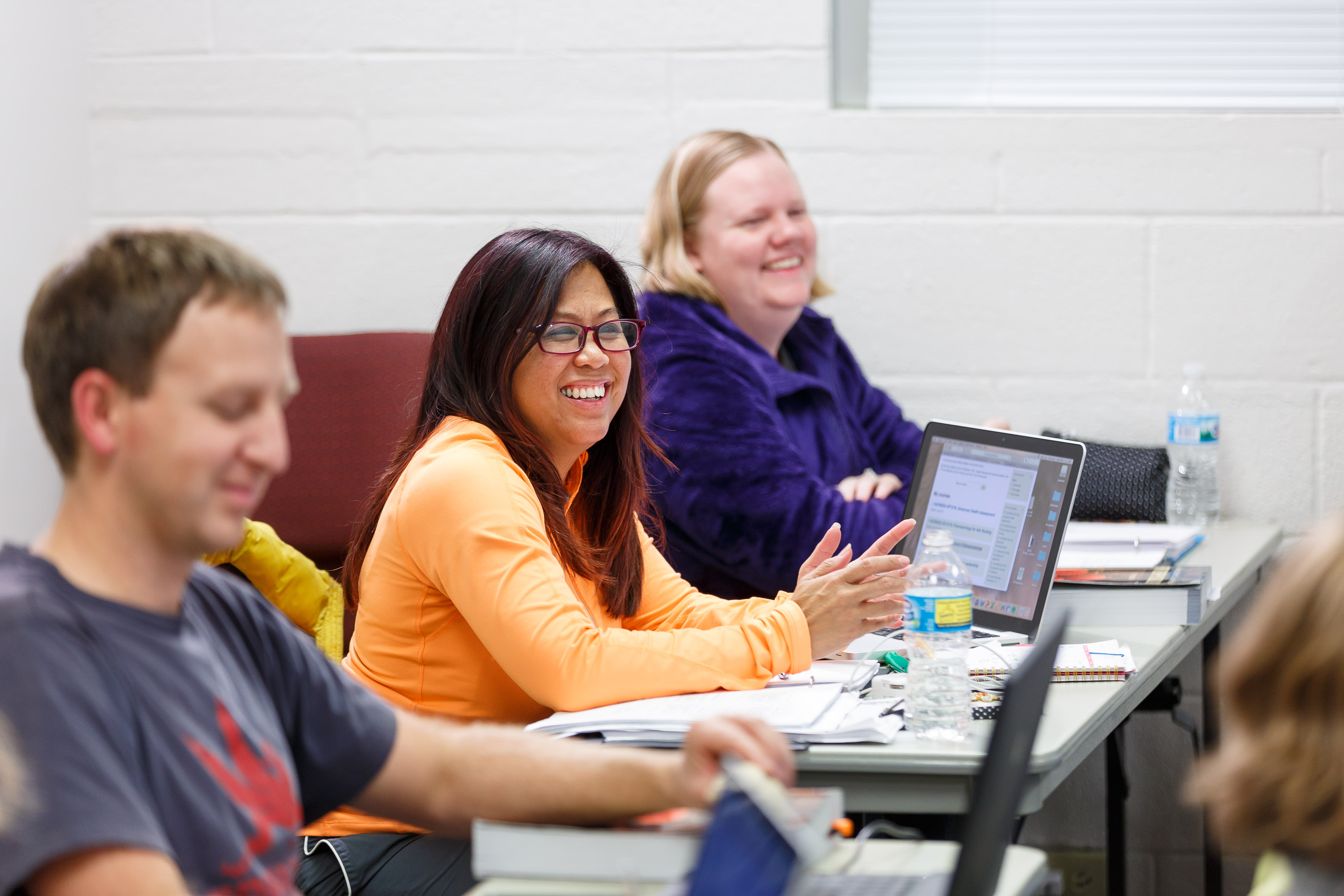 Professional Development Workshops
Goshen College is committed to helping professionals in social service fields continue to grow and develop skills in order to advance their careers.
Join us for our newest professional development workshop series: Evaluating Social Service Programs
This series of workshops is designed to help professionals in social service fields – social work, health care, criminal justice, education – critically evaluate their programs and turn data into actionable plans or as a base for grant writing.
Workshops will be offered for $40 per person per session. Choose an in-person format on the Goshen campus or in Elkhart, or take the workshop online. Register for one or both sessions. Dates, times and locations are listed below each session.
Evaluating Social Service Programs
Come learn how assessing your program's activities and outcomes can help you better meet the mission of your program and "tell the story" of your program to stakeholders. This workshop will demystify assessment processes so you can better understand how to measure and determine what is working and what needs improvement. You'll leave this interactive workshop with a plan for next steps in evaluating your program.
Online
Goshen College
Wednesday, March 22,
9-11am
Friday, March 24
9-11am
Link provided after registration.
Goshen College
1700 South Main Street
Music Center 110
Logic models are valuable for understanding and expressing the purpose of your program. They can be narrative or graphic, but all are designed to help you explain how the right inputs will lead to meaningful outcomes in your programs. In this guided workshop, participants will draft a logic model and gain ideas on how it can be useful to them in program implementation and grant writing.
Online
Elkhart
Goshen
Wednesday, April 19
9-11am
Thursday, April 20
9-11am
Friday, April 21
9-11am
Link provided after registration.
Elkhart Chamber of Commerce
418 South Main Street, Elkhart, IN
Goshen College
1700 South Main Street
Music Center 110
Jeanette Harder, MSW, PhD, has conducted evaluations and needs assessments for social service programs at local and statewide levels for over two decades. She is passionate about increasing the capacity of social service programs to use evidence to inform decision-making and increase funding. Jeanette is also the program director for Goshen College's new master of social work (MSW) program (in collaboration with Bluffton University).