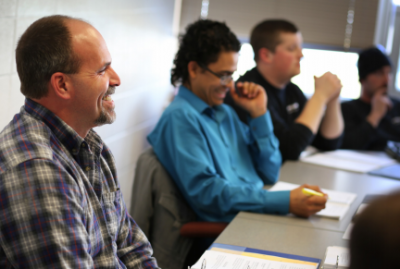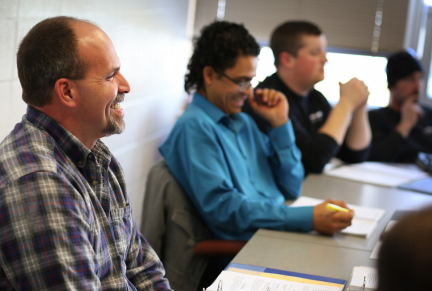 View the Developing Supervisory Leadership brochure (pdf).
This program consists of two sessions over a period of 13 weeks. If you are a newly appointed supervisor or if you have had years of supervisory leadership experience and would like to sharpen your skills, you will want to participate in this special class. You will meet with other supervisors to learn how to improve leadership skills and enhance your contribution to the success of your organization.
As a supervisor, your primary concern is building human relationships by leading your work group, department, division or company to accomplish the mission, vision, goals and objectives. This must be done by understanding the human dynamics of organizations and then applying the functions and principles of management to daily operations. The most challenging and difficult aspect of your position is the consistent application of sound principles to build relationship with your superiors, your peers and your people.
The 7-week spring Developing Supervisory Leadership course will take place

on Tuesday

 afternoons (

3:30-5:15 pm

), starting on 

March 6th

 and ending on 

April 17th

.
For more information, contact Professor Jonathan Geiser (574) 535-7135 or jgeiser@goshen.edu
Part 1: 2018 course dates to be announced soon!
These seven sessions focus on the principles and information supervisors and their people must understand to contribute to organizational success. They answer the question: What must we know?
Introduction
Origin of the Enterprise: Why are organizations formed and how do their belief systems and values contribute to the attainment of their mission, vision, goals and objectives?
Functions and Principles of Management: How does goal setting, planning, organizing, leading and controlling in everything lead to success at work and at home?
The Organization: Why and how do effective leaders organize materials, equipment, space and people to create synergy?
The Art and Science of Leadership: Leadership is rooted in character. One must "live" and "sell" the philosophy, mission, vision, goals and objectives, policies and procedures through effective communication.
Controlling Safety, Quality and Productivity: Profits flow from continuous improvement in safety, quality and productivity. How is effectiveness in each area measured and achieved?
Business Simulation — My Department is my Company: Participants are led on a guided tour of their area as if it were an independent business to answer the question, "If this were my capital at risk, could I afford to continue to operate as I do? What changes are needed?"