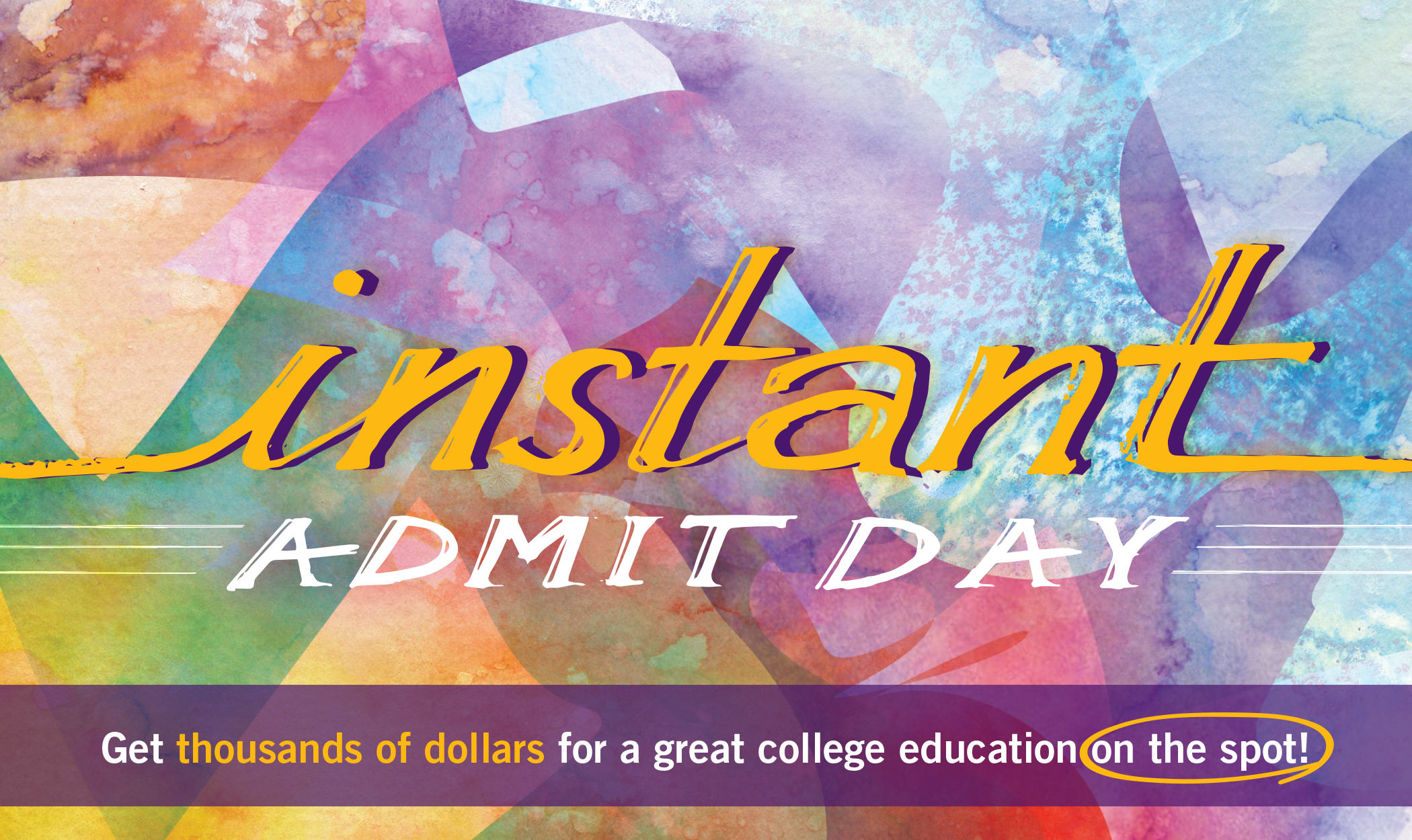 High school seniors: Apply and get admitted on March 30 to receive up to a $16,000 scholarship right away.
Plus, find out what further scholarships and grants you are eligible for by attending Goshen College (our average financial aid package is almost $26,000!).*
Saturday, March 30, 2019
Come anytime between 10 a.m. – 2 p.m.
Goshen College Welcome Center
What to bring on Instant Admit Day:
Your transcript
ACT or SAT score
No RSVP required. Admissions and financial aid counselors will be available on site to answer questions.
Note: Admission requirements for enrollment to Goshen College are a minimum of a 2.60 GPA and either an SAT test score of 970 or an ACT test score of 18. If you have any questions, please contact us!
Why else apply on Instant Admit Day?
It's easy: Just bring along your transcript and ACT or SAT score.
Get instantly admitted: You'll get an admission decision on the spot.
No application fee: We'll waive your $25 application fee.
Win a $500 GC Bookstore voucher: Submit your application materials on campus and be entered to win one of three $500 vouchers.
Plus, receive your GC T-shirt!
Can't make it to campus?
Email your unofficial transcript to admissions@goshen.edu and complete your application on March 30 by midnight to receive your decision about admittance and academic scholarship information within 24 hours.
What are you planning to study in college?
Learn more about our majors and minors!
*Only first-time, first-year college students are eligible.