Why Transfer Students Choose Goshen College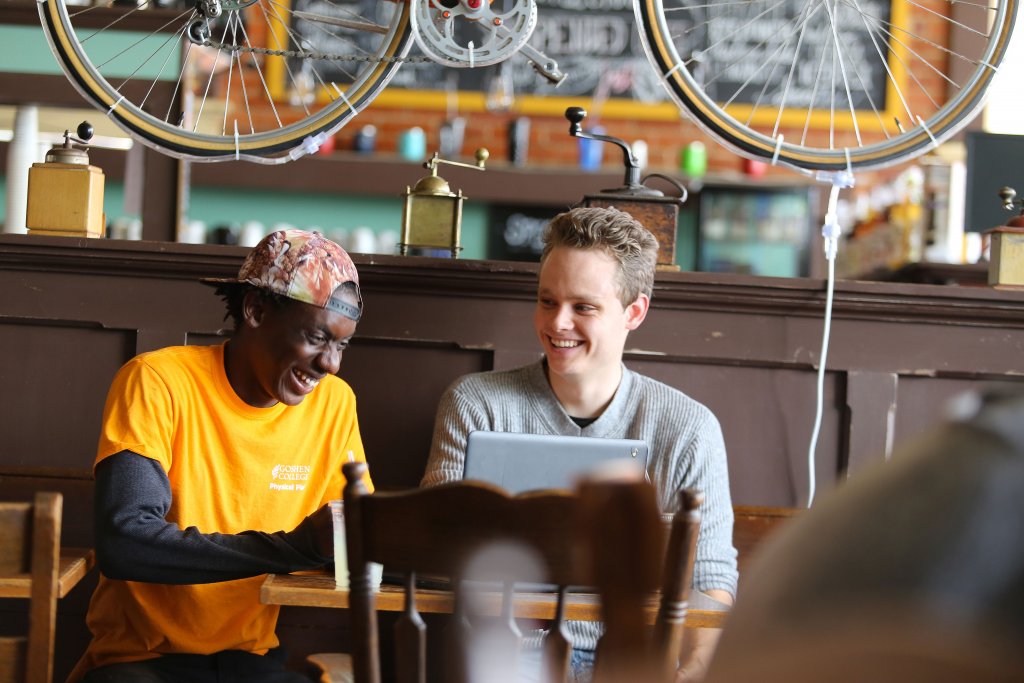 In addition to top notch programs in areas such as nursing, business, pre-med, music, and communication; we also offer unique programs such as environmental and marine science, Sign Language Interpreting, and criminal justice and restorative justice. See our full list of majors and minors.
What else makes Goshen College distinctive?
We offer hands-on, real-world learning experiences on campus and around the world that will give you a significant advantage when applying for jobs after college. Nearly 60% of our students spend time abroad, living, learning and serving others in countries like China, Tanzania and Peru. Learn more about study abroad opportunities.
Our small class sizes offer personalized attention and opportunities to build relationships with caring, top-notch professors who will become lifelong mentors. Learn more about academics.
Values-based community. Global citizenship, servant leadership and compassionate peacemaking are just some of the values cultivated throughout the GC experience inside and outside of the classroom. Learn more about student life.
Because I was on the basketball team I already had a family behind me, and when I started getting involved with on-campus activities, I began to make friends. I decided to start doing things I have never done before, so I became a part of Campus Activities Council and the Black Student Union, which was one of the best experiences in my college life." — Gabby Williams, a social work major from Minooka, Illinois
Additional Information
Learn more about housing options >>
Learn more about commuter student resources >>