SLS Tuition & Financial Aid
Tuition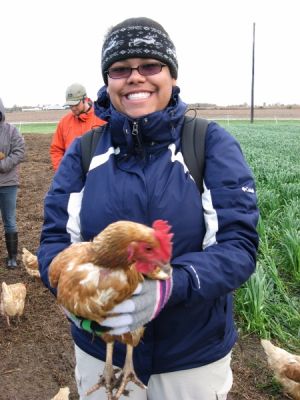 The total tuition for the SLS is the same tuition cost as one semester at Goshen College.
Certificate students pay $5,000 for the non-credit option. This includes all the classes, the canoe trip, housing and one meal a day. Food for other meals is not included in this cost and must be purchased by the participant.
Students enrolled in this program are eligible for financial aid. Goshen College students should contact the financial aid office. Students from other institutions should contact the financial aid office at their home college or university for more information.
Housing/Room
Students live in the student cottages at Rieth Village at Merry Lea. The room charge is the same as the room fee for one semester at Goshen College.
Board/Food Costs
Students in the Sustainability Leadership Semester will be required to buy a partial food plan at a cost of $685.
This cost covers the food for communal meals (6 per week – students will do the shopping, planning, cooking, and clean-up for these meals together), the food for the canoe trip, and a portion of the produce from the Merry Lea gardens for use in both communal and individual meals.
*NOTE: Students will need to purchase their own food for the non-communal meals (mainly breakfast and lunch during the week and weekend food)