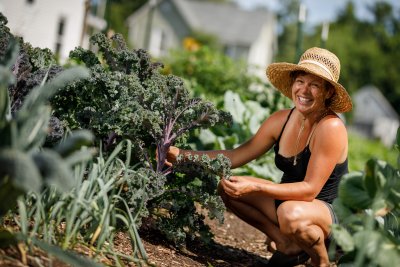 Nearly a decade after graduating from Goshen College, Nicole Bauman's life path can be hard to name or identify as a specific "job" or "career."
Bauman's calling is a combination of working for sustainability, healing, community and justice.
A few years ago, Bauman and her partner, Jason Shenk, began the Prairie Wolf Collective, a housing co-op in the city of Elkhart, Indiana, where they live in land-based community with others. Bauman also started Red Oak Farm, a micro urban permaculture Community Supported Agriculture project, in order to address the lack of access to fresh produce in her neighborhood.
"So much of my learning at GC [was] around the interconnected nature of all things, all struggles for justice, our own inner work and in building the world we long to live in," she said. "My life reflects this, as it weaves together many different areas of justice, healing and living into this new sort of resilient world we imagine, even as we struggle within the shell of the old."
Bauman is also invested in promoting healing. She is a yoga teacher in the Elkhart area and practices reiki, a healing technique that uses touch to produce positive energy in a person's body. Bauman also practices as a doula, a birth companion who provides physical and emotional support.
Beyond all of that, Bauman is active in working for justice in her community. Her biggest passions are fighting lead contamination in water, protecting water rights and standing alongside undocumented people. She also studies and practices Nonviolent Communication.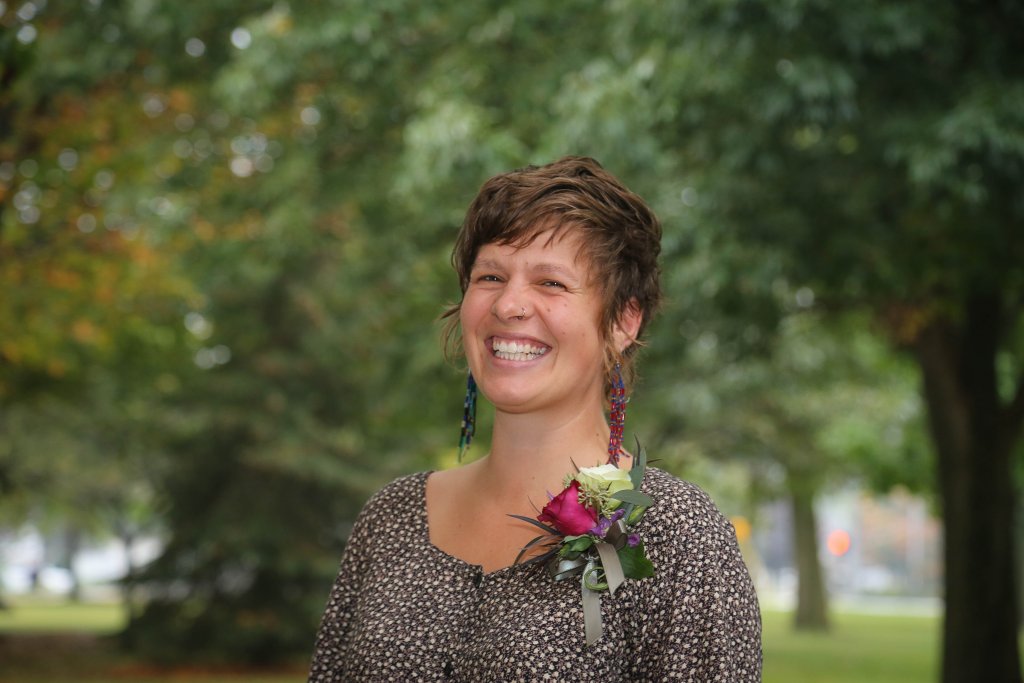 "Nicole has chosen and grown a life centered on caring for the earth and those around her," said Greta Weaver '08. "She intentionally engages marginalized groups and individuals in her community to understand, walk with, and advocate for and with them."
Since Bauman's work is hard to classify into one trajectory, she finds that it can often go unnoticed or be misunderstood. But being selected for the Young Alumni Servant Leadership Award gave her proof that others are paying attention.
"To me, it feels like a very sweet acknowledgement of the on-the-ground, behind-the-scenes, slow-but-steady work I have been doing for the last decade," she said, "which is not necessarily glamorous or fundable. But I believe it is at the heart of the sort of creative resistance our world so desperately needs right now."
In her free time, Bauman likes being near water, whether that's swimming, paddling or hiking in the watershed. She also enjoys biking, woodworking, carving, knitting and being in the woods.
Bauman and Shenk attend the Elkhart Quaker Worship group, and they look forward to welcoming their first child this month.