Minh Kauffman '74 improves lives around the world through global connections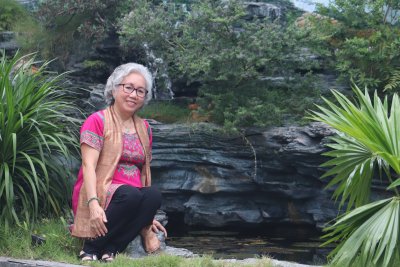 Minh Kauffman '74: Culture For Service Award Winner
Philadelphia, Pennsylvania | director, Center for Educational Exchange with Vietnam (CEEVN) | elementary education major
Nick Yutzy '21
Minh (Nguyen) Kauffman '74 has dedicated her professional life to social change and community building across countries, cultures and language barriers.
For the past 40 years, Kauffman has worked overseas with organizations like Mennonite Central Committee (MCC) and for 25 years has been the director of Center for Educational Exchange with Vietnam (CEEVN), an affiliate of the American Council of Learned Societies.
Kauffman journeyed to Goshen College in 1969 from Saigon, Vietnam, a city of two million, on her own path of international education. Despite the shock of moving to a small town, Kauffman felt welcomed into the Goshen community.
"In 1969, I thought I was going to America to discover the world," Kauffman said. "I ended up at Goshen, a small Mennonite liberal arts college in a mid-western small town. But GC prepared me to become a global citizen, far beyond the United States of America."
In her time at Goshen College, she made friends with students from across the globe, hailing from countries such as Ethiopia, Tanzania, Nigeria, the Congo, Egypt, Germany, Haiti, Austria, Iraq and more. "I was part of a global community," Kauffman said.
Immediately following graduation, Kauffman taught second grade at Middlebury Elementary School for two years. In 1976, she and her husband Fred Kauffman '73 began a 13-year series of service assignments in Guatemala, India, Cambodia, Thailand and Vietnam through MCC.
"I got to practice, discover, learn and relearn how to live and work with people," Kauffman said. "True partnership enables local people to own and drive their own development. I truly understood what 'Culture for Service' meant."
In her first nine years with MCC, Kauffman was able to see many different parts of the world, meeting a wide range of people and making meaningful partnerships. But she wanted to work in the country where she grew up, where she knew the language and understood the culture.
"Having been away from Vietnam for nearly 20 years, I was curious to learn about the country's socio-economic state and what people were struggling with," Kauffman said.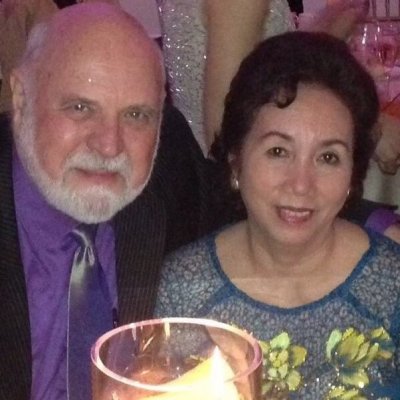 In 1989, the Kauffmans created the Education Exchange Center based in Bangkok, Thailand, as a project of the MCC Vietnam program. The organization's goal was to aid Vietnamese agricultural universities to participate in professional exchanges in Southeast Asian countries and to increase person-to-person connections between Vietnam and the United States following the war. By facilitating the work of American NGOs and academic institutions, they discovered the hunger of Vietnamese for international graduate studies.
In 1993, a surprise opportunity appeared as Vietnam War veterans U.S. Senators John McCain and John Kerry secured U.S. government funding for Vietnam to receive 30 Fulbright Scholarships a year.
In the absence of a U.S. Embassy in Vietnam, Kauffman was asked to take responsibility for disseminating Fulbright information there, organizing recruitment and making all necessary arrangements for visas and travel. This was a first in Vietnam for recruitment to not be under the control of the government.
She also helped shape the Ford Foundation's International Fellowships Program (IFP) in 2001, which provided over 4,000 disadvantaged individuals from 22 countries with access to graduate training in its decade of operation. Under Kauffman's leadership, Vietnam was a pilot country and served as a model for the program. More than 260 Vietnamese citizens have completed master's and doctoral degrees through IFP. Most of them would never have imagined having this possibility, and they have a strong sense of identity as "IFP Alumni."
"Minh was the right person in the right place at the right time," said Stan Reedy '62, then co-representative for MCC in Vietnam. "She sensed an opportunity to make available, in a setting of post-war loss and deprivation, a structure for providing education and training that provided tools for constructing a brighter future for Vietnam. She was able to imagine a way to connect assets with needs, bringing her own training and experience together to connect individuals and institutions in countries far apart."
In 1994, the Kauffmans returned to the United States when Fred accepted a position as pastor of West Philadelphia Mennonite Fellowship, and the organization was renamed the Center for Educational Exchange with Vietnam (CEEVN). It has since given hundreds of mid-career Vietnamese a path to international education and opportunity.
"CEEVN was able to move from its initial low profile into a succession of influential intermediary roles during critical times of Vietnam's transition from an isolated, poverty-ridden country to a prospering participant in the global economy," Kauffman said. "CEEVN contributed by becoming a trusted facilitator of interaction and dialogue for both American and Vietnamese interests."
As founder and director of CEEVN, Kauffman believes they have completed the mission they set out to accomplish in 1989, and that it's time to shift the focus. CEEVN alumni have formed a Vietnamese NGO to preserve and grow the CEEVN legacy by mobilizing internal assets for resilient community building.
"With the breadth of specialized education among them, differing perspectives from all over the country, and a common commitment to 'pay it forward' to the next generation, this Vietnamese NGO has the potential to make a national impact for positive social change," said Kauffman.
Among 10 national awards that Minh received in Vietnam is the Presidential Medal of Friendship in 2005, the country's highest medal awarded to foreigners.
Kauffman lives in Philadelphia, Pennsylvania, with her husband Fred, and have two adult children, Tony and Timothy. She is actively involved in Philadelphia's Vietnamese Mennonite Church, where she works with worship, music and developing new worship leaders.