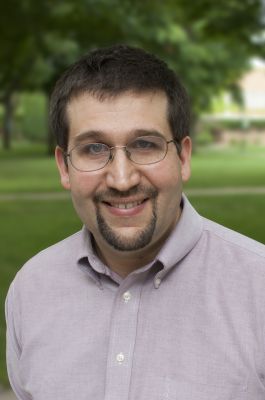 Associate Professor of Nursing
---
What drew you to want to teach at GC?
My desire was to teach at a highly respected, quality institution with a nursing program to match. I found it in Goshen College's nursing program, which has been educating professional nurses for over 60 years.
What do you love most about teaching GC students?
As an educator, I love it when I see students reach an "ah ha!" moment. It is when a student is able to put it all together and gains a deeper understanding of a situation.
What excites you about nursing?
I want to see future nurses thrive at the beginning of their careers. Nursing for me has been a rewarding profession. Now I can pass on some of my experience and knowledge to the next generation of nurses.
What do you enjoy doing outside of your academic work?
I enjoy playing a round of golf, cooking and working in my ceramic studio.
How does the college's vision (international, intercultural, interdisciplinary and integrative) connect or shape your teaching and work?
As nurses, being culturally competent is important. Goshen College gives students a chance to be exposed to a variety of cultures both on campus and all over the world. Students gain knowledge while learning to serve others and become both better global citizens and people.
How do you strive to make peace through your work and life?
True peace only comes in a relationship with God through Jesus Christ. Reflecting his love and patience deflects daily troubles and is a truly peaceful response to the world.