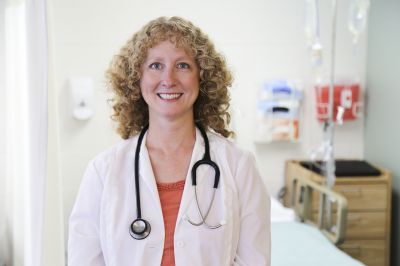 Krista Blankinship is in her first year in the master's of nursing program at Goshen College. After she graduates in 2016, she hopes to find work as a nurse practitioner in a family practice setting. Krista has found that the nursing program and campus culture have given her the personal and professional skills to succeed, as well as a supportive community to call home.
What do you like most about Goshen and why?
I like the personal interaction with the professors. They are very open to students and always available by phone or email to answer questions.
Why did you choose to come to Goshen College?
I got my undergraduate degree here, too. I thought it was a natural fit to continue my graduate education here. Goshen's nursing program has a very good reputation.
What do you hope to do with your degree?
I want to be a nurse practitioner in a family practice setting. It's something I've always wanted to do and now, I'm finally on the path to becoming one!
What advice would you give a prospective student?
I think Goshen has a great program and I've really been impressed with the quality of the professors. I'm thoroughly enjoying getting to know my classmates and I'm learning from them, too. We're all at different places in life both personally and professionally.
What has been an influential experience for you at GC?
Most of what I'm learning, I'm putting to use right away. It's changed the way I behave and think at my job and in my personal life.