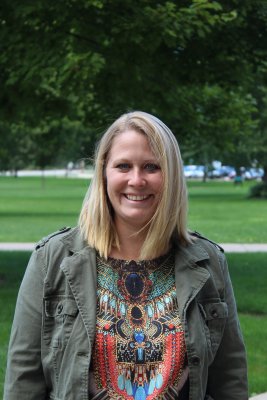 What did you like most about Goshen College and/or the Social Work Program and why?
I completely value Goshen College's vision for diversity and environmental sustainability. Goshen strives to bring this awareness to its students as well as its surrounding community.
Goshen College's Social Work program provided a glimpse into many various fields of the social work profession.  Through several practicum opportunities I was able to gain hands on experience working in the field of social work. Goshen College practicums provided me the opportunity of a very well rounded experience.
What was it like being an adult student in the degree completion track?
The adult social work program was a great experience. I was grateful for the opportunity to have classmates close to my own age and yet be able to build friendships with younger (traditional) classmates as well. The adult program allowed me the flexibility to be in class part-time and still be present as a mother, while earning my degree.
What are you doing now (since graduating)?
Shortly following my final practicum and graduation, I accepted a position as a Behavior Case Manager for Warsaw Community Schools. I divide my time as Behavior Case Manager at Washington STEM Academy and Eisenhower Elementary for Warsaw Community Schools.
What advice would you give a prospective social work student?
My advice to any future social work student is to build solid relationships with your classmates and professors. When the struggles begins to feel overwhelming having a strong support team, working alongside you can be the push you need to finish strong. Relationships and teamwork are key!