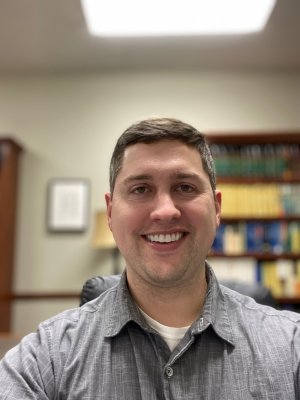 Berlin, Ohio
MAJORS: business, history
Lead pastor at Berlin Mennonite Church
How did your experience at Goshen College inform your vocational calling and/or approach to ministry?
Goshen College provided opportunities for me to test the call to ministry through the Ministry Inquiry Program, campus worship night and participating in Morning Song, a student outreach of College Mennonite Church.
What gives you the most satisfaction in your work?
I am satisfied to know that the church exists to proclaim God's reign; the world as many see it isn't the world as it was created to be. I enjoy the variety of the work, whether visiting church members or teaching a class on Jesus' way of peace.
What advice would you have for GC students interested in ministry?
Listen when others acknowledge your ministerial gifts. Pay attention to what God says to you. Explore the variety of ministry opportunities available to see what might interest you, then volunteer at that organization.