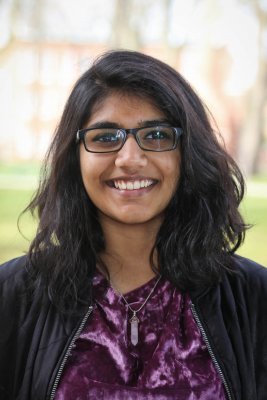 Where are you from?
I am from a city called Bangalore in India.
What made you decide to come to Goshen College?
I decided to come to Goshen College because I really liked their Psychology Program over here and the core values that GC holds.
Why did you choose to study (major)?
I have always been passionate about helping people and learning about the way the human mind works so Psychology just made sense!
What has been a highlight or memory from your GC experience so far?
My highlight at GC has been meeting all the International students and learning about their cultures as well as learning about the culture here at Goshen College.
What are you hoping to do with your degree when you graduate?
I am hoping to continue my studies and go to graduate school for I/O Psychology!