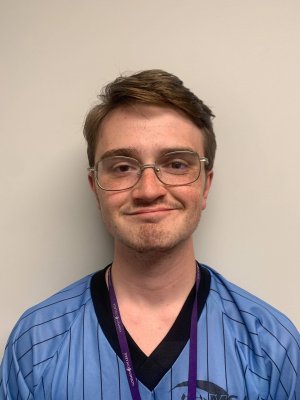 Dunlap, Indiana
Major: Broadcasting, Journalism
Why did you choose Goshen?
I chose Goshen because of the immediate impact that the broadcasting major allowed me to have. I was able to start almost a year early in the program and become interactive right away. The professors were also a huge draw, I haven't met a professor yet that isn't kind and open to what I have to say. The communication department in particular has been very welcoming and the professors do a fantastic job of bringing out the best in all of us.
Why did you choose your major?
I chose broadcasting because of the campus environment that surrounded it. Being a part of the broadcasting major means being involved in the college radio station, 91.1 the Globe, which has become like a second family to me. They gave me so many opportunities early on, and the major provides a fantastic hands-on learning experience.
What career are you interested in pursuing?
I'm interested in pursuing a career in sportscasting for a major sports network or affiliate, such as ESPN, Fox Sports, NFL Network, FS1, etc. I truly enjoy the idea of bringing people around the world together through sports.
What is a valuable experience that you have had at Goshen?
I've had MANY valuable experiences at Goshen, but being a part of the communication department has been a very eye-opening experience. Being able to see the on-campus diversity as sports director for the Goshen College newspaper has allowed me to expand my community knowledge and gain a better understanding and acceptance of the many different cultures here at GC.
Go Leafs!