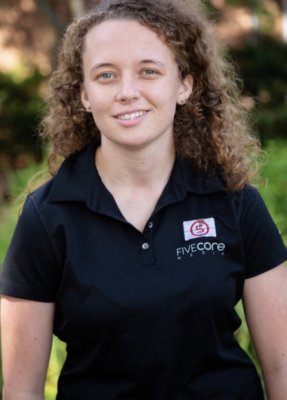 St. Louis, Missouri
Major: Film Production, Writing minor
Why did you choose Goshen?
When I was looking at colleges I wanted to go somewhere that was small and would give me opportunities to travel. Goshen checked off both those boxes, with its Study-Service Term program and small class sizes. I also thought the campus was pretty.
Why did you choose your major?
I chose my major, because for as long as I can remember this is what I wanted to do. As a kid I loved watching movies and television. I would rewatch tv episodes and completely immerse myself in the stories. Since I love movies then why not make a career out of it? Film is fun. I'm working on a documentary right now, and I have to send a lot of emails to set up interviews.
There are other days where I get to do exciting things. Like going out and listening to people's stories or kayaking to an island. Everyday I get to do something different and work towards something that I love which is telling stories.
What career are you interested in pursuing?
I am pursuing a career in television, and eventually I want to work my way up to a creative producer. I want to be a producer because I enjoy the pre-production process of films such as writing scripts, auditioning and making schedules, etc. Basically getting the people and things where they need to be.
What is a valuable experience that you have had at Goshen?
A valuable experience that I've had while at Goshen College would be working at FiveCore Media and going out for film shoots. I enjoy getting hands-on experience.
I enjoy working at the Globe and all the friends that I've made there. I also really enjoyed working on my short film over May term and working on the Blosser Island documentary that I've been working on this summer.