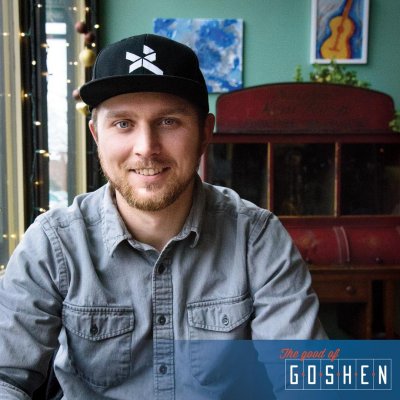 From Good of Goshen
"Since I was little, Miller Amish Country Poultry has been part of my life. I used to follow my grandfather around on my tricycle through the hatchery and when I got older I realized that I liked business because of how engaging it was.
Miller Poultry is based here in Goshen and actually started as a dairy farm in 1942 with my grandfather. Over the years, it became a granary and moved to turkeys and chickens. Culture and community is the foundation and base of Miller Poultry and is, what I think, makes it unique. The company's motto has been to put people over profit as much as we can and we've been successful at doing that. As a business, we try to support and stay plugged into the wonderful community here and support the arts.
One of our growers works at Parkside Elementary School –– she collaborates with us to teach her third graders about what it's like to raise chickens sustainably, then we come to the class and engage in that conversation as well.
We've always prized being tied to the community, and Goshen is such a great community. When I'm not at the company, I'm taking walks with my wife and our dog, eating at places like Maple City Market, or doing photography. It's fun to be part of this community. There is so much creative energy that flows through here. There's always someone here to ask a question of or collaborate with."
-Clayton Miller | Miller Poultry