BASSOON

Cynthia Duda is a DMA student in bassoon performance at Michigan State University and is a candidate for a Master of Music degree in Music History and Literature from the University of Akron (OH). She holds a Master of Music degree in bassoon performance from Western Michigan University and a Bachelor of Music degree in Music Education from Bowling Green State University (OH). Cynthia performs regularly with MSU's Wind Symphony, Symphony Orchestra, and a variety of chamber groups. She has most recently performed with the Lansing and Battle Creek Symphonies and has performed with the Tuscarawas Philharmonic and the Maple City Chamber Orchestra. In addition to her teaching assistantship at Michigan State University, Cynthia is the bassoon instructor at Albion College, teaches at MSU's Community Music School, and maintains a private studio of middle and high school bassoon students. Cynthia's principal teachers include: Michael Kroth, Barrick Stees, Wendy Rose, Renee Dee, and Nancy Lutes.
CELLO

David Machavariani's official musical training started at the age of eight in a special music school for gifted children in the Georgian capital Tbilisi. David debuted at the age of 14 with the Georgian National Symphony. Today many of his students are successful musicians in the USA and Germany. In 1992, by invitation of Indiana University at South Bend, David came to the USA and earned his masters degree and artist diploma. Currently, he is an assistant principal in the South Bend Symphony Orchestra and Columbia (Mo.) Festival Chamber Orchestra. Mr. Machavariani currently teaches cello at Goshen College.
CLARINET/SAXOPHONE

A versatile instrumentalist, Chris French is an accomplished clarinetist, saxophonist, and flutist. He received B.M. and M.M. degrees from the Juilliard School. While in New York, he was principal clarinetist of the National Orchestra of New York, and studied with Leon Russianoff, Joe Allard, Charles Russo, and Warne Marsh. After briefly playing with the Orquesta del Estado de Mexico, he returned to Los Angeles (where he grew up) and pursued a career as a symphony orchestra and recording studio musician. In addition to Goshen College, Mr. French is also on the faculty of Indiana University South Bend and St. Mary's College. He plays regularly with classical and jazz performing groups in Indiana, Michigan, and Illinois, and has been featured soloist with many of the Michiana music ensembles. Mr. French has played at the Elkhart Jazz Festival for the past 10 years.
COMPOSITION

A dynamic Spanish-American composer, Jorge Muñiz has been recognized on two continents for his highly expressive style and refined artistry. The works of Jorge Muñiz have been performed in Spain, Italy, Germany, France and the USA. In October 2010, the South Bend Symphony Orchestra presented the world premiere of the composer's hour-length Requiem for the Innocent, written in remembrance of victims of terrorism around the world, featuring baritone soloist Ivan Griffin and five choruses. The South Bend Tribune called the work "a creation that is profound, mature and well-proportioned." Muñiz's La Nueche de San Xuán was released in fall, 2011 on the CD "La Noche, 21st Century Music for Flute and Harp" by Roberto Álvarez and Katryna Tan, principals of the Singapore Symphony Orchestra. In January 2012, his oratorio Oda a Jovellanos for tenor, chorus, and orchestra was released on CD and DVD in Spain, featuring Spanish tenor Joaquín Pixan, the Prince of Asturias Choir, and the Asturias Symphony Orchestra.  Jorge Muñiz was born in Switzerland in 1974. He earned his Master's Degree in Composition at Carnegie Mellon University with Leonardo Balada, and his Doctor of Musical Arts Degree in Composition from Manhattan School of Music with Richard Danielpour. Muñiz is also the recipient of several grants and fellowships from Fulbright and Rotary International, among others  For four years, Jorge Muñiz was a member of the theory faculty at Manhattan School of Music. He is currently Associate Professor of Music, Composition and theory at the Ernestine M. Raclin School of the Arts at Indiana University South Bend.
FLUTE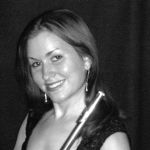 Jenny Robinson holds a Masters of Music in Flute Performance from San Francisco Conservatory of Music. Previously she received a Bachelors of Music with honors​ from the Royal College of Music in London, where she ​was awarded a full scholarship ​by the Associated Board of the Royal Schools of Music. ​Ms. Robinson has been a member of the Fort Wayne Philharmonic, Alabama Symphony, Southwest Florida Symphony and Oakland Symphony in all three positions of principal flute, second flute, and piccolo. Additional orchestral experience includes performing with the Detroit Symphony, Chicago Lyric Opera, Grand Rapids Symphony, Kalamazoo Symphony, Canton Symphony, Michigan Philharmonic, American Ballet Theatre, Miami City Ballet, and BBC Philharmonic among others. As a solo performer, ​Jenny ​was named winner of numerous competitions including 1st Place awards in the Flute Society of Washington Piccolo Artist Competition and the National Flute Association Orchestral Audition Competition, as well as concerto competitions held by Music Academy of the West and the Cleveland Philharmonic. She ​was previously on the Flute Faculty at Indiana-Purdue University, Fort Wayne and The University of Miami, and ​works with students of all ages and levels.
HARP

Suzann Young-Davids is the adjunct professor of harp for the Lake Michigan Music Dept. as well as the University of Notre Dame, St. Mary's College, IU at South Bend, Grace College, Bethel College and Goshen College.  She is a graduate of the Oberlin Conservatory and received an M.A. and an M.F.A. in harp performance from Iowa State University, under the tutelage of Carlos Salzedo of the Curtis Institute of Music. She also holds a juris doctorate from Valparaiso University School of Law.  Formerly, she was a member of the faculty at University of Denver, Colorado State University, University of Northern Colorado, University of Iowa and University of Wyoming. Davids has directed master classes internationally, including Germany, Costa Rica, Australia, Spain and in Bangkok, Thailand. She has appeared as soloist with orchestras nationally and internationally and has toured with orchestras supporting the American Ballet Theatre, the Joeffrey Ballet Company, Frank Sinatra and Barry Manilow. She has also held harp positions with the orchestras of the Santa Fe Opera, Central City (Colorado) Opera, Denver Symphony, Denver Opera and Denver Ballet, the South Bend Symphony and Midwest Pops Orchestra.  She has played under the batons of such notable conductors as James Levine, Vladimir Golshman, Dimitri Metropolis, and Howard Hanson.
HORN

Erin Yoder is a native of Goshen, Indiana, where she attended Goshen College and earned degrees in both music performance and biology.  In addition, she graduated from Northwestern University with a master of music performance in horn.  Erin has studied with David Mosley, Bruce Heim, Barry Benjamin, and Arnold Jacobs.  She taught applied horn lessons at both Bethel College and Goshen College, and played principal horn in the Maple City Chamber Orchestra.  Erin is currently studying at Indiana University with Myron Bloom (modern horn), Richard Seraphinoff (natural horn), and working toward a doctorate in brass pedagogy.
GUITAR

Matthias Stegmann was born in Münster, West Germany, where he began playing the guitar at the age of twelve. He made his first concert appearance at the age of seventeen in Münster. In 1986, after several years of study at the Conservatory of Music in Cologne, where he earned his Bachelor's Degree, he and his family immigrated to the United States where he taught guitar at Marshall University in Huntington/WV and the University of Rio Grande, in Rio Grande/OH. Mr. Stegmann also pursued graduate studies in Music History and Theory at Ohio University and earned a Master's degree in classical guitar performance under the supervision of Clare Callahan at the College Conservatory of Music in Cincinnati. During his studies in Cincinnati he had the opportunity to perform in masterclasses with Oscar Ghiglia, David Russell, David Tanenbaum, Adam Holzman, and Scott Tennant.  Stegmann currently teaches Guitar and Audio Production at Goshen College, IN.  He  also coordinates all recording activities at the college's music center.
OBOE

Jennet Ingle has been noted for her "extraordinary artistry and virtuosity" (Illinois Times) and for her "intimacy and spirit of fun" (State Journal-Register).  A generous performer and articulate speaker, she is a passionate advocate for classical music.  She has appeared as soloist with, among others,  the Rochester (NY) Philharmonic Orchestra, the Illinois Chamber Orchestra, and the Pine Mountain Music Festival, and most recently with the Quincy Symphony Orchestra in a performance of Eric Ewazen's Down a River of Time.   In 2007 Jennet gave the world premiere of Doug Lofstrom'sConcertino, a work commissioned for her by the New Philharmonic Orchestra.  She has performed on Chicago's Dame Myra Hess concert series and in highly praised solo recitals throughout the Midwest.  Jennet is Principal Oboist of the South Bend Symphony Orchestra and teaches oboe at Valparaiso University and Notre Dame University.  She is in demand as an orchestral player and has appeared with such esteemed groups as the Chicago Symphony Orchestra, the Lyric Opera of Chicago, the Milwaukee Symphony, and the Rochester Philharmonic.  She can be heard on the Spoleto Festival's recording of Kurt Weill's Die Bürgschaft, available on EMI classics.  Since 1998 she has owned and operated Jennet Ingle Reeds, specializing in customized oboe, English horn, and oboe d'amore reeds.  Jennet is a graduate of the Eastman School of Music.
ORGAN

Kevin Vaughn is Director of Music and Organist at St. Vincent de Paul Roman Catholic Church in Elkhart, Indiana, where he directs adult and children choirs and manages the St. Vincent Concert Series. Originally from northern California, he earned the degree Bachelor of Music from Cedarville University in southern Ohio in 2006 specializing in piano performance and the degree Master of Sacred Music from the University of Notre Dame in 2009. At Notre Dame he studied organ performance with Craig Cramer and church music with Gail Walton and Andrew McShane at the Basilica of the Sacred Heart. Recent performances include solo and collaborative organ recitals in northern Indiana and Illinois and festivals and liturgies for the Roman Catholic Diocese of Fort Wayne – South Bend.  Kevin currently serves as dean of the St. Joseph Valley chapter of the American Guild of Organists and holds the guild's Colleague certificate.
PIANO/MUSIC THEORY

Dr. Kathryn Schmidt, pianist, enjoys a blossoming career as a performer of solo and collaborative works, teacher, and adjudicator. Kathryn hails from BC, Canada where she taught Piano, Keyboard Literature, Keyboard Musicianship and Piano Pedagogy at Trinity Western University, since 2006. She has a Doctorate of Musical Arts (UBC) with a major in Piano Performance (studying with Henri Paul Sicsic and Jane Coop) and a minor in Musicology. This year, she had articles accepted for publication by both Clavier Companion and American Music Teacher. Kathryn has performed at noted venues including the Chan Centre, the Norman Rothstein theatre, the Telus Studio theatre (Vancouver), the Winnipeg Art Gallery (Winnipeg) and the Wiener Saal (Salzburg, Austria). She has appeared with orchestras in Grand Forks (USA) and Winnipeg. In recent years, Kathryn adjudicated several festivals around BC, and served as the Music Director of Christ the Redeemer Anglican Church (Cloverdale, BC). Kathryn currently lives in Goshen with her husband, Kris and two young sons, Jonah and Zachary.
TRUMPET

Akira Murotani is a member of the Fort Wayne Philharmonic trumpet section. He has also performed with the Grand Rapids, South Bend, and Muncie Symphonies and Des Moines Metro Opera Orchestra and was a member of the Spoleto Festival Orchestra in Italy. Murotani holds DMA and MM degrees from SUNY-Stony Brook, and BM from Luther College, Saskatchewan, Canada. Murotani has studied with Chris Gekker, William Vacchiano, Ramon Parcells, William Scarlet, Ron Anderson, and Ed Lewis. In addition to classical training, Murotani is a jazz enthusiast. He has performed in New York's well-known jazz club, the Knitting Factory, as well as other venues in the metropolitan New York area and Long Island.
TUBA/EUPHONIUM/LOW BRASS

After receiving his Master's Degree in Tuba Performance from Ohio University, Roger Lewis won the Fellow of Tuba position with the prestigious Tanglewood Music Festival in the Berkshire Mountains of Massachusetts.  After teaching at the Bay View Summer Music Festival, the next step was to begin Doctoral studies at Indiana University in Bloomington, Indiana where he also won the Principal Tuba position with the Evansville Philharmonic where he played for 3 seasons.  Currently Roger is Principal Tuba with the Whiting Park Festival Orchestra, The North American Brass Company brass quintet, The Quintessence Chamber Brass and has worked as a substitute with The Boston "Pops", The Southwest Michigan Symphony, The Detroit Symphony, The Kalamazoo Symphony Orchestra, The South Bend Symphony, The La Porte (IN) Symphony and the Elkhart Symphony (having held the Principal Tuba position for 12 years). Roger has studied with Walter Sear, Joseph Novotny, Toby Hanks, Robert D. Smith, Harvey Phillips and Arnold Jacobs.
STAFF ACCOMPANIST

Christine Larson Seitz is staff accompanist for the Goshen College Music Department.  Having previously taught at IUSB, Bethel College (Mishawaka), and Goshen College, she has been a sought-after recital accompanist in Michiana for over 35 years. She earned a bachelor's degree in piano performance and a master's in studio accompanying from Indiana University South Bend, studying under Robert Hamilton and John Owings. Since 1978 Christine has been the accompanist and assistant director for the St. Joseph Valley Camerata, and  has been the organist at First United Methodist Church in Mishawaka since 1987.
VIOLA

Rosalyn Troiano teaches applied viola for the Goshen College Music Department.  Rosalyn holds DMA and MM degrees from the Eastman School of Music where she served as teaching assistant for viola professor, George Taylor.  Additional studies in early music include Baroque viola performance with Jane Starkman and chamber music with Kenneth Slowik at the Baroque Performance Institute in Oberlin, OH.  Rosalyn is the String Director of the Goshen College Community School of the Arts, teaching Suzuki and traditional violin and viola students since 2004.  In 2012 Rosalyn became the Program Director for the Youth Honors Orchestras.
VOICE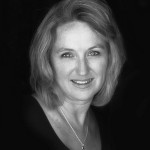 Sandy Hill, coloratura soprano, holds a music education degree from the University of Wisconsin at Eau Claire and a master of music degree in vocal performance from the University of Texas at Austin. Before moving to Goshen, Sandy was artist/instructor of voice at the Wausau Conservatory of Music in Wausau (Wisc.)  and taught private voice in Austin Texas. Sandy Hill's pedagogy emphasizes the importance of vocal technique, the theatrics and staging of songs, a wide variety of repertoire, and a positive and contagious enthusiasm for musical excellence. Her students have competed and won various vocal competitions including ISSMA, NATS, Kalamazoo Bach Festival, and the Schmidt Youth Vocal Competition. Sandy also directs Shout for Joy choir for grades 6-8, and teaches voice in the Goshen College Community School of the Arts.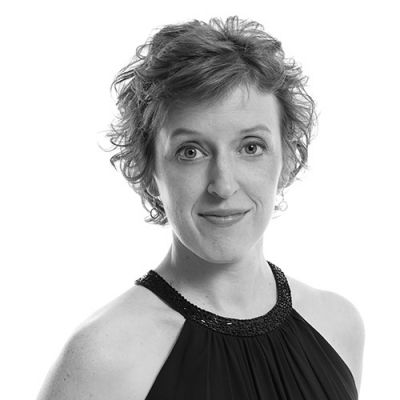 Rebecca Dengler Kaufman is a graduate of Goshen College and received her Master of Music in Vocal Performance from the University of Northern Colorado. While attending UNC Rebecca appeared onstage as Cherubino inLe Nozze di Figaro and Prince Orlofsky in Die Fledermaus. She also received 1st place at the National Association of Teachers of Singing competition in the Colorado/Wyoming chapter. After attending UNC Rebecca taught in the music department at Arapahoe Community College in Littleton, Colorado while performing throughout the Denver Metro area. In Denver, Rebecca was a regular soloist at St. John's Episcopal Cathedral as well as performing in the Opera Colorado chorus. She has appeared as soloist in Vivaldi's Gloria, Copland's In the Beginning, Mendelssohn's Elijah, and Handel's Messiah. Currently, Rebecca helps many young Elkhart County students find joy and confidence in singing through vocal instruction. She performs with the Saint Joseph Valley Camerata as well as finding opportunities to serve as soloist in the Michiana area in the midst of raising her three beautiful children.