Goshen students participate in a diverse range of internships that help them test their career interests.
Health-related Internships
Students are encouraged to shadow a physician or volunteer in the emergency room at Goshen General Hospital (across the street from GC). Students may also seek employment at Greencroft, a large nursing home/ assisted living center (within walking distance of GC) or Oaklawn, a psychiatric hospital (a 10-minute drive from GC).
Internships in Environmental Science
Students interested in environmental biology and environmental education can gain field experience at Merry Lea Environmental Learning Center (part of Goshen College), the marine biology facility in Long Key, Fla. or through the Au Sable Institute of Environmental Studies.
Other Internships & Job Opportunities
Goshen College Job & Internship Board
Explore a multitude of current jobs and internships posted by the Goshen College Career Services office.
Washington Community Scholars' Center
Live and take classes in Washington D.C. with students from Eastern Mennonite University and other colleges, while completing an internship with local organizations.
Merry Lea Environmental Learning Center
Jobs and internships related to sustainable agriculture and plant protection. Merry Lea's agroecology program typically has internships available each May-term for several students. Internships are possible at other times in the cropping season. Contact John Mischler: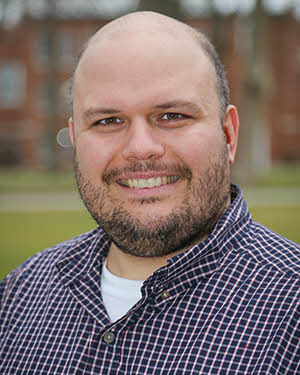 North American Association of Environmental Education
A searchable database for ES related jobs. You can also subscribe to an email job newsletter.
Ecology Job board (hosted at Duke University)
Ecology related jobs, internships, and summer employment. Summer internships are advertised in early spring. This is also a great site to familiarize yourself with graduate school options and jobs in academia.
Society for Conservation Biology job board
Conservation-related jobs, internships, and summer employment.
Conservation Biology, Forestry, Marine Biology etc.
Conservation-related jobs, internships, and summer employment.
Opportunities related to Environmental Science working for the state of Indiana
Search this website for seasonal/temporary/permanent positions with state government.
Midwest Invasive Plant Network Job Board
Check this site for local jobs in invasive plant control.
Fisheries Jobs
American Fisheries Society job board.
The Kerr Center for Sustainable Agriculture
A non-profit educational foundation located in southeastern Oklahoma.
Sustainable Farming Internships & Apprentices (ATTRA)
"This directory of on-the-job learning opportunities in sustainable and organic agriculture in the U.S. (and some in Canada) has been published since 1989 as a tool to help farmers and apprentices connect with each other."
Coneflower Farm
A small, family owned and operated organic (not certified) produce farm in rural Illinois.
Rocky Mountain Sustainability and Science Network
A one-week program providing intensive training to students prior to either entering internships or jobs on public lands, or embarking on summer research projects related to environmental science, climate change, or sustainability.
North Cascades Institute is seeking motivated undergraduate students to be spring and fall interns at its Environmental Learning Center (ELC), located on the shores of Diablo Lake in North Cascades National Park. The Environmental Education intern will work under constant supervision by Institute staff and graduate students.Aaron Goldstein, ES major, worked for the Elkhart City Public Works & Utilities Department during the summer of 2008 fish-shocking County streams