ANNOUNCING FALL AUDITIONS!!!!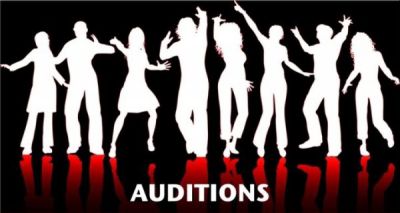 Auditions will be held at the following times:
MON, AUG 31 at 6:30-9pm
TUES, SEPT 1 at 6:30-9pm
UMBLE CENTER THEATER
CALLBACKS: WED, SEPT 2
Audition for either the Homecoming One Act OR the musical MainStage or BOTH.
ONE-ACT Performances:  Oct 2-4
GODSPELL 2012 Performances:  Nov 13-15, 18, 21-22
TO PREPARE your audition:
ONE ACT ONLY? See #1 and #4
MUSICAL? See #1-4
1. Acting: 1-2 minute personal story that teaches a lesson. This can be from personal experience, or a parable/fable. Questions? Contact Doug at douglc@goshen.edu
2. Singing: 16 bars of ANY pop, rock or musical song. It's OK but not expected to use a Godspell song. Need ideas? Visit Scott Hochstetler's office at Music Center 204.
3. Dancing: Be prepared to move with comfortable clothes (NO JEANS), and shoes (dance shoes: ballet or jazz. Tennis shoes OK).
4. IMPORTANT!: Bring class/work schedule.
Interested in working backstage? Contact Andrew Moeggenborg, Tech Director at andrewm1@goshen.edu
top