Dr. Palmer appointed to the CS2013 Assessment Council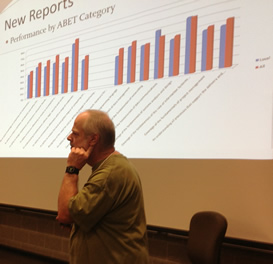 The Institute for Certification of Computing Professionals recently appointed Kent Palmer to the  CS2013 Assessment Council.  The council is developing an exam that will measure the effectiveness of computer science programs in meeting the core learning outcomes of the
2013 Computer Science Model Curriculum.
Colleges and Universities will have their graduating computer science students take the exam. The results would be used by graduates and schools to assess strengths and areas that need improvement.  Exam should be finished by Spring of 2015.