Art faculty Horst and Mishler in Elkhart Juried Regional
Randy Horst and John Mishler in Elkhart Juried Regional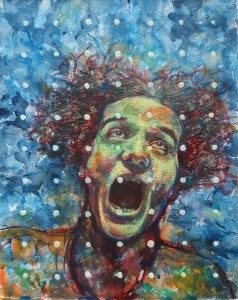 Art faculty, Randy Horst and John Mishler  have work accepted into the 35th Elkhart Juried Regional Exhibit. Mishler received a purchase award along with Marvin Bartel, GC professor Emeritus, and Dick Lehman, GC alumnus.
Goshen College was well represented with additional entries by Abner Hershberger,  professor Emeritus, Judy Wenig-Horswell, associate professor Emeritus; also art alumni Brooke Rothshank, Justin Rothshank, Todd Pletcher, and former GC employee Kevin Gross.
An award reception took place Friday, October 11, 2013.