Is The Word provides space to perform poetry
By Kate Stoltzfus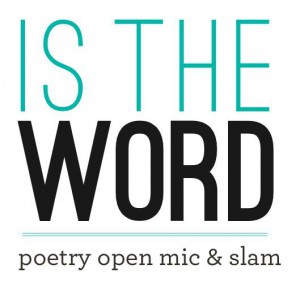 Is the Word is an official campus group for poetry open mic and slam started by Hayley Brooks and myself. We meet every other weekend on Sunday nights for an hour to read poetry and short fiction. There is also sometimes a musical act. There is normally anywhere from 10 to 25 people in attendance and every time is a different mix. Some students will sign up to read and then Hayley and I take turns MCing the reading order and the general flow.
Is The Word's formation was pretty simple. Hayley and I began talking last year about ways to read more poetry on campus. One of the ideas that kept coming up was a poetry slam. The campus normally has one or two in a year, which is great, but we wanted something a little more regular. We didn't know exactly what it would look like but knew we wanted a way for students to be able to read or listen to poetry and other writing in a safe space that wasn't necessarily academic or censored.
We are still just getting started and fine-tuning our mix of open mic and slam poetry but I have been so excited to see that there are so many people on campus who will give up a good portion their Sunday night for words. Our campus is such a creative one and to find outlets for opportunities to share that creativity, like this one, is really important. There is no better way to cap off my weekend than with good poems and good people.
Kate Stoltfus is a junior English Writing major.