Homework Project of the Week
Dungeon Explorer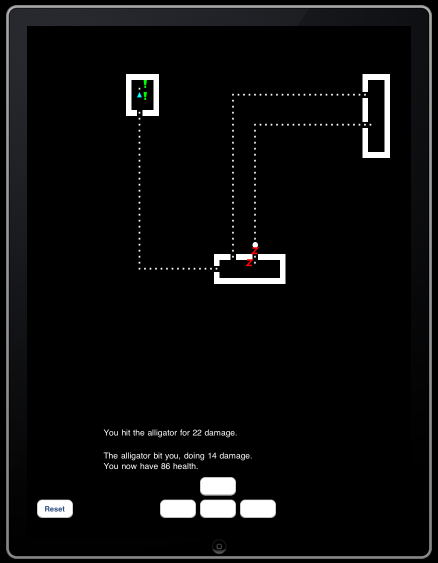 Seth Yoder recently brought Dungeon Explorer to the iPad! Not all of the features of the TurboGrafx game were implemented in the iPad game.
In the iPad Game, a player explores the rooms of the Dungeon by tapping on one of the directional buttons on the iPad screen. As a player explores, the player needs to avoid alligators, but will gain points by finding exclamation points.
Seth's game was a project in Goshen College's Mobile Application Development course. Seth is a first year student from Quakertown, PA.