Soil, Not Oil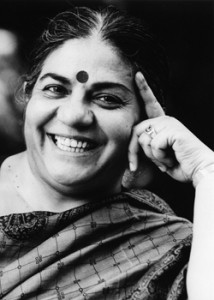 Dr. Vandana Shiva is a physicist, ecologist, activist, editor and author of many books. In India she has established Navdanya, a movement for biodiversity conservation and farmers' rights, and she is the Founding Director of Research Foundation for Science, Technology and Ecology, a network of researchers specializing in ecology, health and sustainability. She has established a school for sustainability, Bija Vidyapeeth, on the Navdanya Biodiversity Farm in Doon Valley. Her most recent books are Earth Democracy and Water Wars.
Date

7 p.m., Saturday, March 27, 2010

Location

Goshen College Church-Chapel

Cost

$10 general / $5 students (in advance); $12 / $7 (at the door)
Order by calling the Goshen College Welcome Center at (574) 535-7566.