Goshen College Hosts Speaker Jeffrey Vogelsang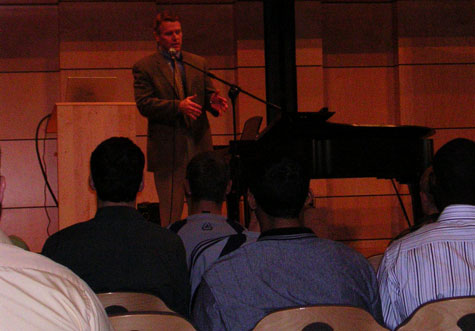 The Goshen College Family Business Program and the Small Business Institute hosted speaker Jeffrey Vogelsang in Fall 2006.  Vogelsang is the managing partner of the Chicago based consulting group, Promonotory Point Partners, LLC.  Jeff advises middle-market companies on strategic initiatives, profitability improvements, mergers and acquisitions and operational performance.   He is instrumental in leading turnaround engagements in a broad spectrum of industries.
Community members and students alike enjoyed a presentation entitled "Tools From the Turnaround Trail."  The presentation focused upon commonalities in all businesses, stereotypes and what the senior staff of profitable companies can do every day to avoid a turnaround situation.
The event was free and open to the public.