James E. Brenneman, President
Kenneth Newbold, Provost/Executive Vice President
Jim Caskey, Vice President for Institutional Advancement
Jim Histand, Vice President for Finance
Gilberto Perez, Senior Director of Intercultural Development and Educational Partnerships
Ross Peterson-Veatch, Interim Vice President for Academic Affairs and Academic Dean
---
Dr. James E. Brenneman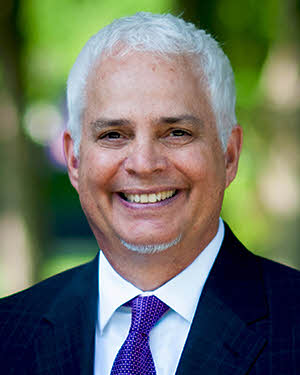 President
Goshen College 2006 – present
Email: president@goshen.edu
Phone: (574) 535-7501
B.A., Goshen College
M.Div., Fuller Theological Seminary
M.A., Claremont Graduate University
Ph.D., Claremont Graduate University
Educator, biblical theologian and church leader Dr. James E. Brenneman is the 16th president to serve Goshen College.
As a Goshen College student, Dr. Brenneman pursued an interdisciplinary degree, combining Bible, biology and natural science, and graduated in 1977. He went on to attend Associated Mennonite Biblical Seminary and completed a master of divinity degree from Fuller Theological Seminary. At Claremont Graduate University, he earned a master of arts degree in religious studies and a doctorate, with a focus in Hebrew Bible/Old Testament studies.
Dr. Brenneman was the founding lead pastor of Pasadena (Calif.) Mennonite Church, and spent 26 years there. Ordained in 1986, he is a credentialed minister of Mennonite Church USA. He also served on the faculty at Episcopal Theological School at Claremont (Calif.) in Old Testament scholarship.
As president of Goshen College, Dr. Brenneman's vision for the Christian college includes it becoming more diverse, more sustainable and more known for the ways it is "healing the world, peace by peace." He launched the Center for Intercultural Teaching and Learning in 2006 upon receiving a $12.5 million grant from Lilly Endowment Inc. and became the second Indiana college president to sign the American College & University Presidents' Climate Commitment to work toward a carbon neutral campus in 2007.
Visit the President's Office website.
---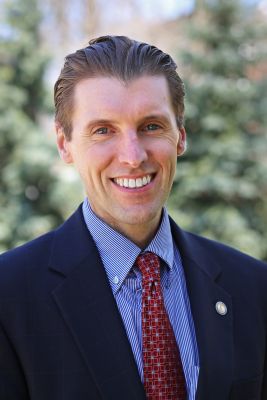 Dr. Kenneth Newbold
Provost/Executive Vice President
Goshen College 2015 – present
Email: kfnewbold@goshen.edu
Phone: (574) 535-7550
B.A., Bridgewater (Virginia) College
M.A., James Madison University
Ph.D., James Madison University
As provost and executive vice president, Dr. Kenneth Newbold runs the day-to-day operations of the college, serving as chief operating officer and providing oversight for athletics, academic affairs, student life, finance, enrollment management and marketing, as well as long-range planning.
Dr. Newbold came to Goshen College from James Madison University, where he led the institution's sponsored research efforts. Additionally, he served as the director of the institute for energy and environmental research and director for the institute for infrastructure and information assurance. His research interests include critical infrastructure protection, homeland security policy, intelligence analysis and higher education.
Dr. Newbold graduated from Bridgewater (Virginia) College in 1999 with a bachelor's degree in history and political science. He completed a master of public administration degree with a concentration in higher education at JMU in 2001, and earned a Ph.D. in strategic leadership in 2014. His dissertation, "Influence of Entrepreneurship Education on Entrepreneurship Development in Post-secondary Education," focused on the impact that education has on developing entrepreneurs.
Dr. Newbold lives in Goshen with his wife, Tiffany, and their two daughters.
---
Jim Caskey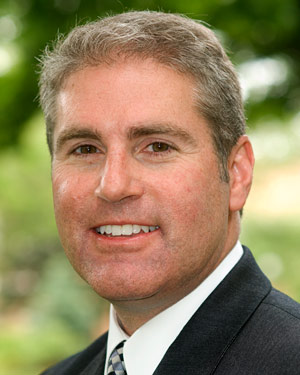 Vice President for Institutional Advancement
Goshen College 1997 – present
Email: jimkc@goshen.edu
Phone: (574) 535-7556
B.A., Goshen College
Jim Caskey became vice president for institutional advancement in January 2010 following 12 years working in the development office, first as the regional director of development and then as director of major gifts. Raised in Bluffton, Ohio, Caskey is a 1984 Goshen College graduate with an art major. After college he pursued a career as a designer and then lived with his family in Indianapolis while working as an account executive for Ropkey Graphics, Inc. for 11 years.
In 1997, Caskey returned to Goshen College to serve as the regional director of development, with responsibility for fundraising in the eastern half of the United States. During that period, he helped form the Maple Leafs Athletic Club, assisted with a capital campaign to raise funds for the Music Center and helped form the President's Circle, the group of donors who give $25,000 for unrestricted use to the college annually.
In 2004, he began to focus primarily on maintaining strong institutional relationships with the college's top donors. In 2006, Caskey became the director of major gifts, with a significant role in introducing the then-new president and vice president to key donors, doubling the size of the group of largest donors, as well as helping to design a comprehensive campaign.
As the vice president for institutional advancement, Caskey oversees Development, Alumni, Church Relations, and the Music Center.
---
James L. Histand
Vice President for Finance
Goshen College 1990 – present
Email: jimlh@goshen.edu
Phone: (574) 535-7456
B.A., Goshen College
M.B.A., Temple University
Jim Histand became vice president for finance in 1997 after seven years as an assistant and associate professor of accounting in the business department. Prior to coming to Goshen as a professor, Histand was a practicing Certified Public Accountant (CPA), first for a large regional accounting firm in Pennsylvania and later as owner of his own CPA practice. Histand also taught high school for three years and coached several high school sports. At Goshen, Histand is responsible for the overall institutional budget and business functions of the college. He oversees the areas of human resources, accounting, physical plant/facilities, printshop, and auxiliaries such as the bookstore and dining hall services.
Visit the V.P. for Finance website.
---
Gilberto Perez
Senior Director of Intercultural Development and Educational Partnerships
Goshen College 2012 – present
Email: gperez@goshen.edu
Phone: (574) 535-7434
B.A., Eastern Mennonite University
M.S.W., Universidad Interamericana in San Juan, Puerto Rico
Gilberto Pérez leads a team focused on creating a transformed learning community on campus, increasing access to Goshen College for under-served students and doing research on changing local demographics and their implications for higher education. This includes diverse student support, the Master of Arts in Intercultural Leadership (MAIL), research, and community outreach and education.
Pérez has served as associate professor of social work at Goshen College since 2012. Prior to coming to Goshen College, Pérez was employed at Northeastern Center, a community mental health center in Northeast Indiana. There he worked on authoring the Bienvenido curriculum, a nationally recognized mental health promotion curriculum for Latino immigrants that addresses access to mental health services, increased knowledge of mental health and increased sense of belonging for Latinos in their respective communities. The curriculum has been implemented in 13 cities in Indiana and is available in 14 states across the United States.
Pérez earned a bachelor's degree in social work from Eastern Mennonite University (EMU), as well as a graduate certificate in conflict transformation from EMU. He earned a master's degree in social work from the Universidad Interamericana in San Juan, Puerto Rico, and is a member of the Academy of Certified Social Workers. His social work experiences include hospice social work, emergency social services 911 and community mental health. Pérez lives in Goshen with his wife and three children.
Visit the Center for Intercultural and International Education website.
---
Dr. Ross Peterson-Veatch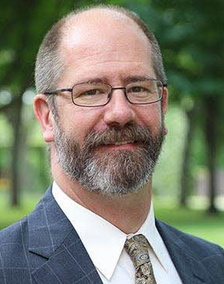 Interim VP for Academic Affairs & Academic Dean
Phone: (574) 535-7503
Email: dean@goshen.edu
B.A., Earlham College
M.A., Indiana University
Ph.D., Indiana University
As interim vice president for academic affairs, Ross Peterson-Veatch is responsible for managing and administering the academic programs consistent with the mission of Goshen College and overseeing the Good Library, Mennonite Historical Library, Merry Lea Environmental Learning Center, general education, Center for Intercultural Teaching and Learning, and the Registrar's Office.
Visit the Academic Dean's website.